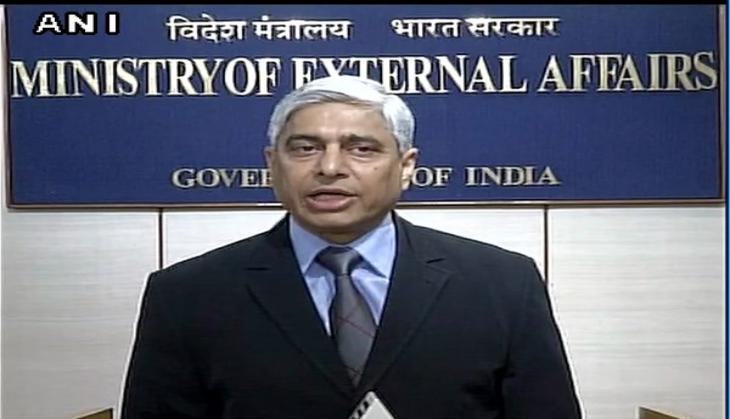 External Affairs Ministry Spokesperson Vikas Swarup today said that India remains fully conscious of its international obligations and is ready to engage in further consultations with Pakistan on the matter of resolving current differences over the Kishenganga and Ralte projects under the Indus Water Treaty.
The response came after the World Bank asked both the countries to consider alternative ways to resolve their disagreements over the Indus Water Treaty Dispute 1960.
"The government had pointed out on 10 November, 2016 the legal un-tenability of the World Bank launching two simultaneous processes for appointment of a Neutral Expert - requested by India - and establishment of a Court of Arbitration - requested by Pakistan- to adjudicate technical differences between India and a Pakistan on Kishenganga and Ralte projects," Swarup said.
"By temporarily halting both the processes now, the Bank has confirmed that pursuing the two concurrent processes can render the Treaty unworkable over time," he added.
The World Bank, earlier, said it is temporarily halting the appointment of a neutral expert as requested by India, and the Chairman of the Court of Arbitration, as requested by Pakistan, to resolve issues regarding two hydroelectric power plants under construction by India along the Indus Rivers system.
"We are announcing this pause to protect the Indus Waters Treaty and to help India and Pakistan consider alternative approaches to resolving conflicting interests under the Treaty and its application to two hydroelectric power plants," said World Bank Group President Jim Yong Kim.
"This is an opportunity for the two countries to begin to resolve the issue in an amicable manner and in line with the spirit of the treaty rather than pursuing concurrent processes that could make the treaty unworkable over time. I would hope that the two countries will come to an agreement by the end of January," he added.
The pause was announced