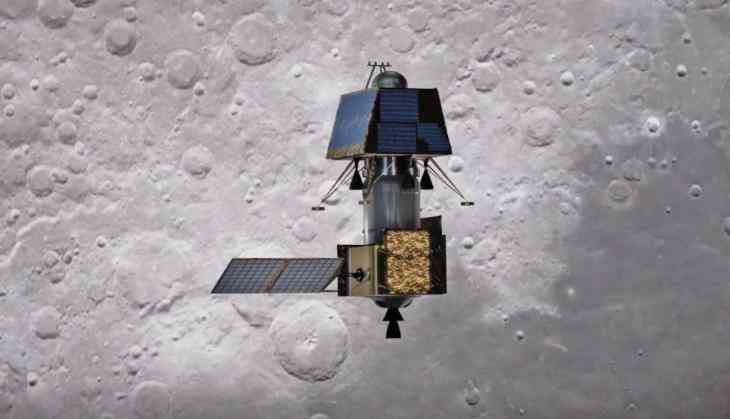 The Indian Space Research Organisation (ISRO) lost all communication links with its lander 'Vikram' on Saturday morning when it was trying to land on the southernmost part of the lunar surface. ISRO lost contact when the lander was just 2.1 kilometres away from touchdown.
A piece of good news is coming in from ISRO after two days that the lander 'Viram' is not broken and still lying on the surface. Earlier, it was being said that the lander might have crashed and broken into pieces and it couldn't do the soft landing.
But a source from ISRO has confirmed to PTI that the lander is still in a single piece and lying tilted on the lunar surface. The source said that the lander is in a tilted position and it did not land in a position planned by the space agency. ISTRAC (ISRO's command centre) is on the job to re-establish all communications with lander Vikram.
ISRO chief K Sivan on Sunday confirmed that the orbiter has located the lander on the lunar surface and the agency is still trying to establish communication links. Sivan said, "We have found the location of Vikram Lander on lunar surface and orbiter has clicked a thermal image of Lander. But there is no communication yet. We are trying to have contact. It will be communicated soon."
ISRO has 12 days to establish communications with 'Vikram' lander as the battery has an expected life of 14 days.