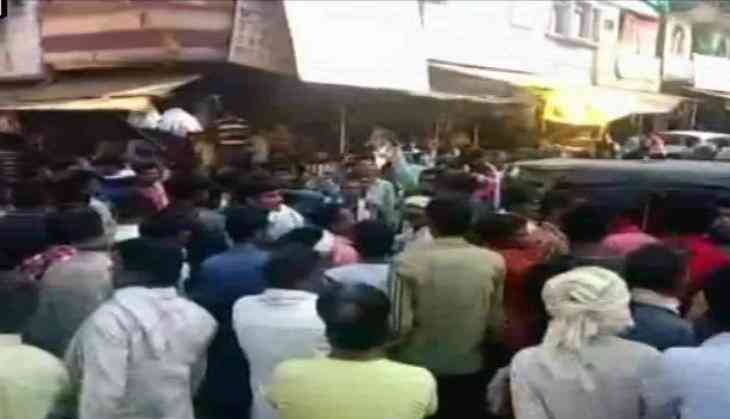 Local people and relatives of a Dalit minor girl, who was gangraped and killed in Madhya Pradesh's Guna, held a protest here on 6 November demanding justice.
A relative of the victim told ANI, "If the culprit is not arrested within two days, we will call a mass agitation here."
Irked relatives and locals shouted slogans on the road against police inaction.
The victim's family alleged that the police did not take cognizance of the case even after accused Vishal Jadon was named.
A case was finally registered by the police after the senior officials, who were approached by the agitated people, intervened.
The crime took place in Guna's Madhusudan Nagar tehsil on 5 November.
Assistant Superintendent of Police (ASP) Satyendra Tomar said a case has been registered against the accused under Section 302 and 376 of the Indian Penal Code (IPC).
Also read: Minor boy murdered after unnatural sex in MP
A team of police is conducting search operations to nab the culprit.
-ANI