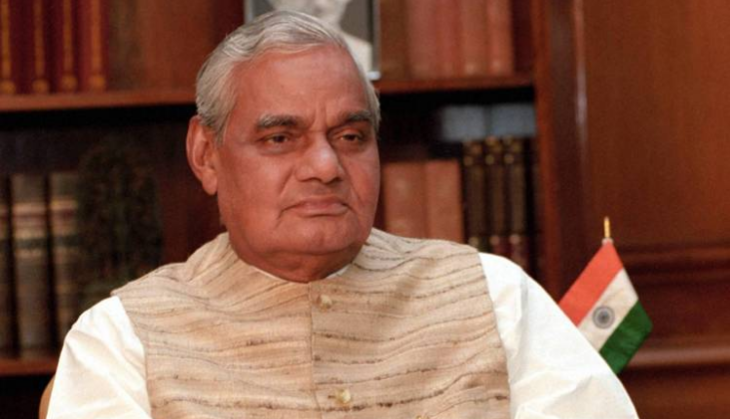 Former Prime Minister, Atal Bihari Vajpayee who was admitted to AIIMS on June 11 with Kidney and urinary infection and chest congestion, health has again deteriorated. Following Rajnath Singh and Amit Shah visited AIIMS to meet former prime minister Atal Bihari Vajpayee and enquire about his health condition.
Besides Rajnath Singh, BJP president Amit Shah also visited AIIMS to inquire about Mr Vajpayee's health. According to reports, Singh reached the premiere institute at around 8:15 pm while Shah arrived AIIMS at around 6:30 pm.
Shah visited AIIMS around 6.30 pm and Singh reached there around 8.15 pm to inquire about Vajpayee's health condition, a source at the All India Institute of Medical Sciences (AIIMS) said.
Union Home Minister Rajnath Singh leaves All India Institutes of Medical Sciences after meeting Former Prime Minister Atal Bihari Vajpayee. #Delhi pic.twitter.com/etzOV08SLw

— ANI (@ANI) August 11, 2018
The 93-year-old BJP leader, a diabetic patient, has one functional kidney. He had suffered a stroke in 2009 that weakened his cognitive abilities. Subsequently, he developed dementia. Vajpayee has been bedridden since 2009 and his condition is said to critical. He has been suffering from lower respiratory tract infection and kidney- related issues.
Atal Bihari Ji was the first head of government from mon-Congress party to serve a full five-year term as a leader of the Bharatiya Janata Party. Vajpayee was elected to Lok Sabha from Lucknow in 1991, 1996, 1998, 1999 and 2004.
Mr Bihari is a Padma Vibhushan awardee. He is also a recipient of India's highest civilian honour, the Bharat Ratna, which was conferred on him in 2015.
Also read: Uttar Pradesh: Muzaffarnagar man allegedly lynched to death by an angry mob over suspicion on being thief; case registered