A report of Congress joining hands with Delhi Chief Minister Arvind Kejriwal's is making rounds after AAP leader Dilip Pandey asserted on Friday that Congress contacted them for a coalition ahead of the Lok Sabha elections in 2019. Now, another report claimed that Congress takes the first step to join hands with Mayawati's Bahujan Samaj Party (BSP) for upcoming assembly polls in Madhya Pradesh. Reports also suggest that the duo party is also planning a similar tie-up for Rajasthan and Chhattisgarh.
Kamal Nath, the newly-appointed Congress chief for MP, confirmed this and said he was the one negotiating with Mayawati, reported The Wire. The alliance with BSP is done and dusted in principle and the Congress has already got the Gondwana Gantantra Party, which has a tiny hold in eastern MP on board with the alliance, says Mr Kamalnath.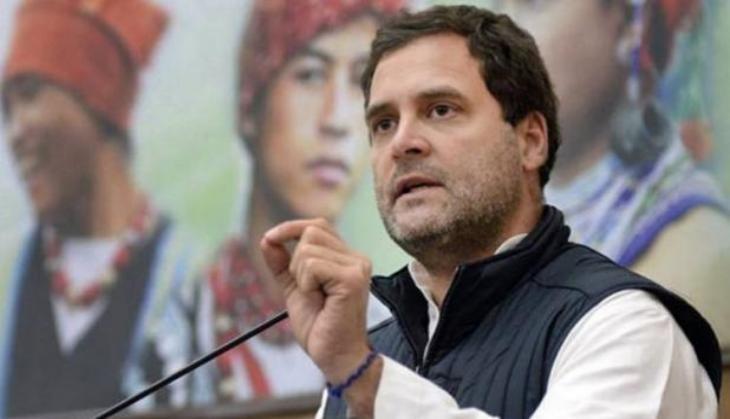 The MP alliance is a precursor to a wider alliance with BSP in Rajasthan and Chhattisgarh, where the BSP polls a similar vote share, sources say.
While the rumours of AAP-Congress alliance in Delhi to beat the hardcore political rival of Arvind Kejriwal and Rahul Gandhi is making rows after Delhi CM appointed five Lok Sabha in-charges for parliamentary constituencies of Delhi, leaving 2 seats vacant as of now.
However, the Delhi Congress chief Ajay Maken said they were some discussions but the Delhi unit was not in favour of it.
"They reached out to us. On the basis of municipal election results, they were giving us three parliament seats but the Delhi unit did not approve the idea. It was AAP, which created a vicious atmosphere against Congress in Delhi that helped Narendra Modi to reach Delhi," Maken said.
Replying to Maken's statement on Twitter, AAP's spokesperson Dilip Pandey took Twitter to mock him. He tweeted, "Ajay Makenji, some senior Congress leaders are in our touch and they want our support in Haryana, Punjab and Delhi (in Lok Sabha elections). They are demanding one seat from us in Delhi," Pandey said in a tweet.
The oppositions unite is to beat their rival ruling Bhartiya Janta Party in Centre in 2019 Lok Sabha Elections. The opposition reunion was the first witness at the oath ceremony of Karnataka CM HD Kumaraswamy.
Also read: IPL Betting Scam: Bollywood actor Arbaaz Khan accepted he placed bets in IPL matches and lost, reports