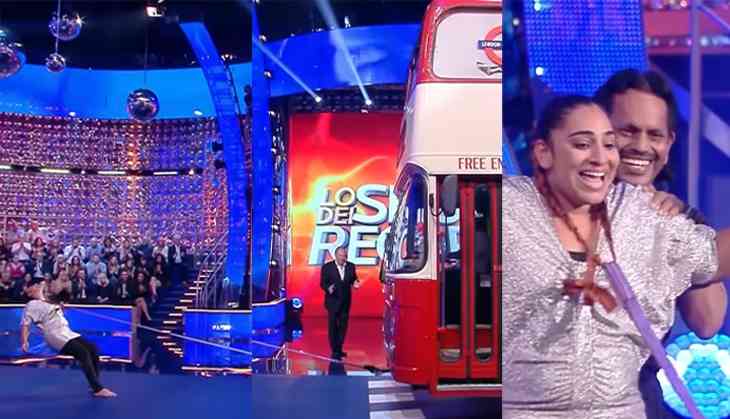 A woman from Punjab is winning the Internet after her video of pulling the heaviest truck by her hair has surfaced on the Internet.
The video was shared by the Guinness World Records on an Instagram page on January 4.
The woman named Asha Rani has pulled the 12,000 kg double-decker bus with her braids.
Also Read: Hijab-clad woman spots carrying lion in her arms; video will leave you rubbing your eyes in disbelief!
She created this record on the sets of 'Lo Show dei Record' in Milan, Italy.
In the video, she can be seen fastening the double-decker bus with her braids tightly, and then she pulled the bus carefully.
After achieving the world record, Asha Rani broke down in tears. The video of her achievement was shared on the official Insta handle of Guinness World Records along with a caption, "Heaviest vehicle pulled by hair (female) 12,216 kg (26931.67 lb) by Asha Rani."
Watch Video

It is to be noted that this is the throwback video of Asha Rani as she had achieved the title in 2016.
Since the video is being re-shared on social media, it has garnered over 55,000 likes and several comments which lauded the strength and power of Asha Rani.
One of the users said, "Ok I get it strong hair, but she would also have to be incredibly strong in the legs."
For the unversed, Rani holds seven current Guinness World Records titles for her unconventional weightlifting.
Earlier, in Leicester, UK, in 2014, Rani had set a new world record for the heaviest weight lifted with both eye sockets (female)--- 15.15 kg. While in 2013, she had created a record by pulling a 1,700 kg vehicle with both ears in Leicestershire, UK.
Also Read: Woman dances like a robotic doll on Hawa Main Udta Jaaye song; watch mind blowing video