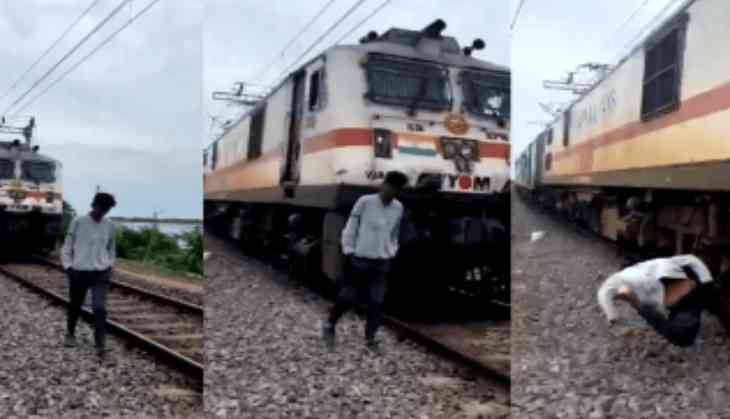 Telangana's Hanumakonda district.
A youth was gravely hurt when he was recording an Instagram video close to a railway track in Telangana's Hanumakonda district.
The hair raising incident took place on Sunday. In a video that is doing rounds on the internet, the teenager, identified as Ch Akshay Raj, aged 17, an intermediate first year student from Waddepally, Telangana, can be seen walking near a railway track. A train coming in full speed hits him and he swerves before falling to the ground.
Warning: User discretion is advised for the following video:
A teenager was critically injured after being hit by a speeding train while he was trying to make a reel for Instagram along a railway track in Telangana. #Instagram pic.twitter.com/QFBqHlZdnW

— Mansimran Kaur (@Mansimran27) September 4, 2022
The entire episode was recorded by another man on his phone. The victim was immediately rushed to the nearest government hospital for medical attention.
Many a time and oft, the railway security personnel have cautioned people not to walk near railway tracks as it might lead to fatal accidents.
Also Read: Crocodile fiercely gallops towards man in an enclosure; watch hair-raising video