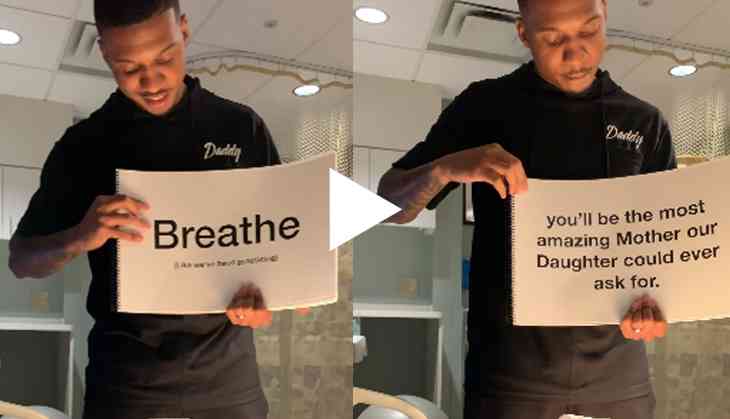 An adorable video has surfaced the Internet which shows the real bond between husband and wife. Also, he proved himself to be the partner in all facets of life. A man found a unique idea to cheer up his wife through two days of labor.
In the viral video, a man named Kendall Caver from Georgia brought a special book for his wife Jasmine who is going to be a mum. Caver created a book which contained their love story and also some words of encouragement for his wife.
Caver is seen turning the page of the book in front of a wife who has been admitted to the Piedmont Atlanta Hospital a few days ahead of delivery.
The video has garnered over 2.5 million views since it was shared on Facebook on September 4.
Kendall himself posted the video on his Facebook account and captioned, "Encouraging my Wife through 2 days of labor 😙☺️Last night my Warrior Wife gave birth to a beautiful Baby Girl!"
See the adorable video:
The first page of the book says the word 'Breathe'. Then, the story begins with their love story that was started from their school time. The special book reminds Jasmine about all the life that they spend together.