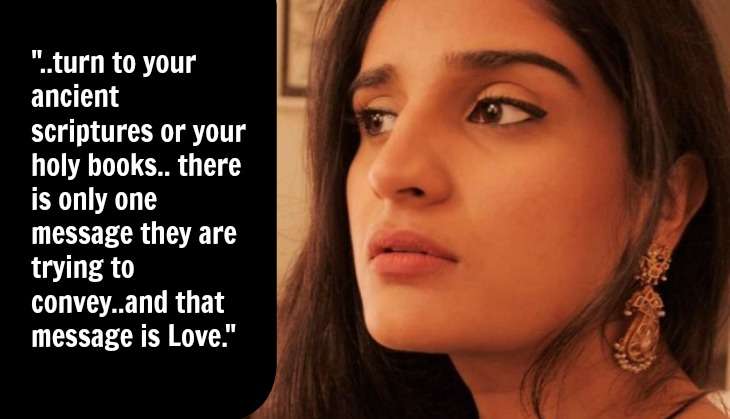 With the ongoing tension between India and Pakistan post the Uri attacks and surgical strikes that followed, social media has turned into a virtual battlezone. Vitriol, hate speeches, WhatsApp, Facebook, Twitter jingoism have taken over, while those still hoping for sanity to prevail over the cacophony of war mongering, look on helplessly.
Amidst this madness, there is Alizay Jaffer, who on 29 September wrote a moving Facebook post that has hopefully made a few people think. Even if it lasted a short while.
Talking about the 'strange love' between the estranged siblings and the people stuck due to the aftermath of years old rivalry, Alizay writes: "It's far too strange, this affinity with India. Like siblings, we retaliate to each other's provocations. Ultimately, we both share the label of being impulsive and emotional in our responses to one another - 'Look at what you're doing in Kashmir' 'Hah, look at what you're doing in Balochistan'; 'You attacked us first in Uri' 'Have you forgotten about Kargil'?; 'You started it!' 'No! You started it!'
Orphaned trust fund babies, she calls us for our love for the West and our seemingly endless and fruitless cattiness for each other. In 20 years, won't Uri become another chapter in history books, she asks?
"..if you look away from the textbooks, and turn to your ancient scriptures or your holy books, it won't take you long to see that since time immemorial, there is only one message they are trying to convey, only one message we should be paying attention to; and that message is Love."
Question is, will you?
Read her full post here: