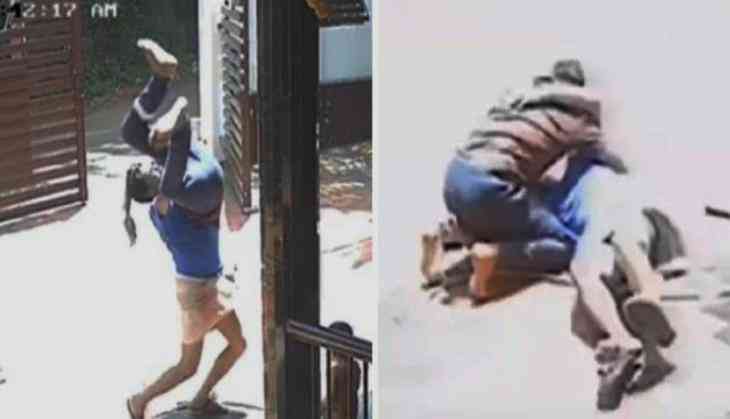 A man in Kerala's Malappuram had a miraculous getaway when he fell from the terrace and his older brother caught him before he hit the surface. The younger brother had gone to clean the terrace when the incident happened.
In the now viral clip, the elder brother is seen spraying water from the ground floor of the house. Less than five seconds into the video, the younger brother can be seen falling head first from the terrace.
Take a look at the video:
August 3, 2022
While the younger brother got up immediately after being caught, the older one took some time since he bore the brunt of his brother's weight.
Neither of them looked visibly injured in the incident that happened earlier this week.
Also Read: Kerala woman expresses love for her moustache, says 'can't live without it'