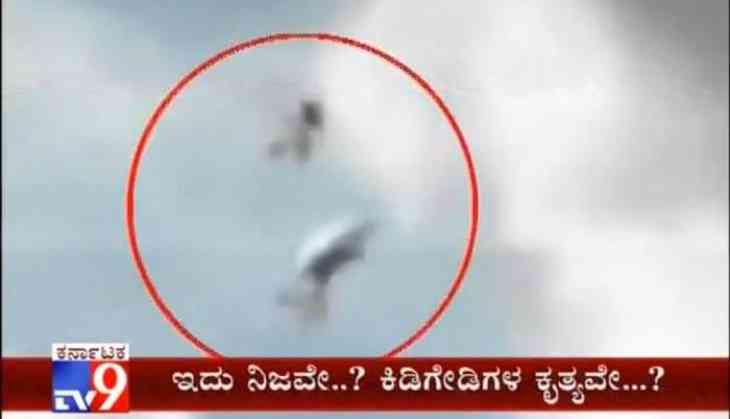 NOT Faking News. Just clarifying before your cynical minds jump to that conclusion.
Kannada news channel, Suvarna News 24x7 has diligently covered the sighting of 'flying aliens' in Kanagaalu village in Mysore district of Karnataka.
These frightful creatures reportedly snuck up on some female farmers while they were in the field. Dressed in orange, the aliens flew in their direction, took a few photographs and took to the skies again.
This is, however, not the first time aliens have come into contact with farmers. Earlier this year in May, another channel, TV 9 Kannada, had done an exclusive report on the flying aliens which had been spotted by some residents in Nellore district, Andhra Pradesh. Five villagers died soon after, giving the UFA (Unidentified Flying Alien) sighting a rather sinister feel.
Villagers of Kanagaalu are predictably living in fear of death-by-alien-sighting.
Original TV9 news report in Kannada, can be viewed here.
Story source