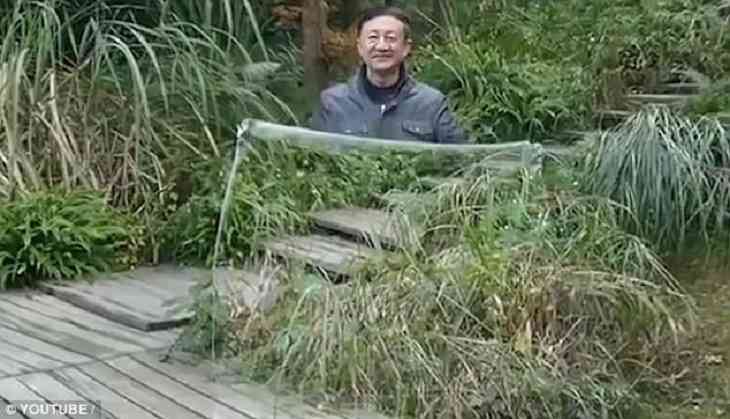 When you watched the movie JK Rowling, a lot of things might have attracted you from the magical movie but the most exciting thing was the invisibility cloak that can make a person invisibile when he will cover himself with it. Well now it seems as if your wish to have one can turn into reality.
A new video that has come up from China shows a person holding a piece of cloth that works like a magical cloak. The video has been posted on Weibo and has gathered as many as 21.4 million views amongst the Chinese users and it is believed that the product is a China-made "quantum of invisibility cloak".
The video was reposted by the deputy head of Criminal Investigation Department at Ministry of Public Security China, Chen Shiqu. He posting the video said that it could be helpful in military. Along with the video that he shared on Weibo, he wrote, "This is a quantum technology-made cloth that is made of transparent material, it can reflect the light wave around the person who wears it so it can make the person disappear."
Further he added, "Soldiers wearing this cloak can avoid night vision spy but what happened if the criminals used the cloak?"
Check out the video right here:
As per Mail Online, the producer at Quantum Video production company said that the video was edited or filmed using a green or a blue plastic cloth. He further said, "Softwares such as Adobe's After Effects, Nuke or Blackmagic Fusion can edit the background and blend the object into it. The effect has previously seen in a lot of action movies."
Many people on the social media too said that the video was a hoax as the leaves on the cloth were not moving. True or not, if such invention would be made in real future, it will really be a great invention for everyone.