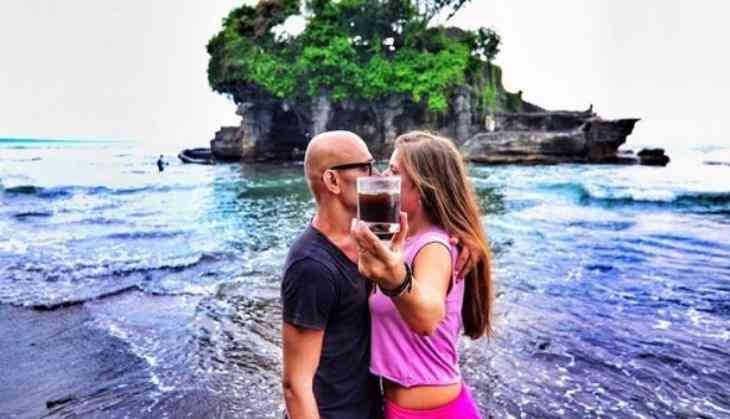 If you are in a relationship or married and you share your personal photos on social media, then people will not spare you without saying bad things. But there is a couple who has shared their 40 pictures while kissing on social media.
If we talk about India, kissing is ban in this country and people do not think while people now-a-days do no think while kissing in public places.
But there is a news in the meantime, there is a couple who is roaming around the world and spotted kissing openly on the streets. Besides traveling on the roads on of India, the couple traveled 40 other countries.
The couple named Anya and Shyam posted picture of the two of them with their passports and wrote, "#kissisit This is it. The journey of a thousand miles starts with a single kiss. 40 countries. 365 days. Food, places and people everywhere. The first steps and the first #kissisit begins in India, we keep the road to Mongolia with the land of Genghis Khan."
It is being told that these ideas can be inspire from Bollywood's 70s. As people used to show flowers in front of the mouth while they were kissing during that period. You can also see this unique style of Kiss in all these photos.