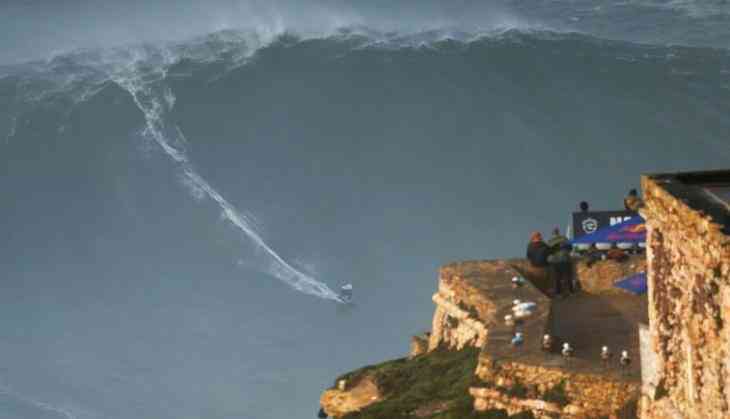 German surfer Sebastian Steudtner
Guinness world records on Tuesday, said that a German surfer broke the world record for riding the biggest wave - an 86-foot monster in Portugal.
In October 2020, Sebastian Steudtner, aged 37, surfed through the massive monster wave measuring 86 feet off the coast of Praia do Norte, Nazaré, Portugal.
"It feels amazing," Sabastian Steudtner told Guinness World Records, upon earning the desired title. "I have achieved everything there is in my sport. It has been a crazy journey to get here and the record is much more than just a number."
The record-breaking wave got the surfer the World Surf League Biggest Wave award in 2021 - a title he has achieved thrice - and also won the Biggest Tow Award at the 2021 Red Bull Big Wave Awards.
A video footage of the surfer's world record attempt that has gone viral compares the celebrated surfer against a huge 86-foot wave and truly puts into view the magnitude of things out at sea.
Watch the viral video:
Whan Sabastian Steudtner was 13 years of age, he decided he wanted to move to Hawaii to pursue a dream career in the surfer's paradise, Guinness reported. However, not only did it take him three years to break away and relocate, it was a decision many in his family did not support.
Now, at the age of 37, after dozens of awards, the surfer has earned his first Guinness World Record.
Sabastian Steudtner competed against the world record previously set by Brazilian surfer Rodrigo Koxa in 2017 at the same location.
Also Read: Texas gunman sends three private messages on Facebook minutes before attack [See Pic]