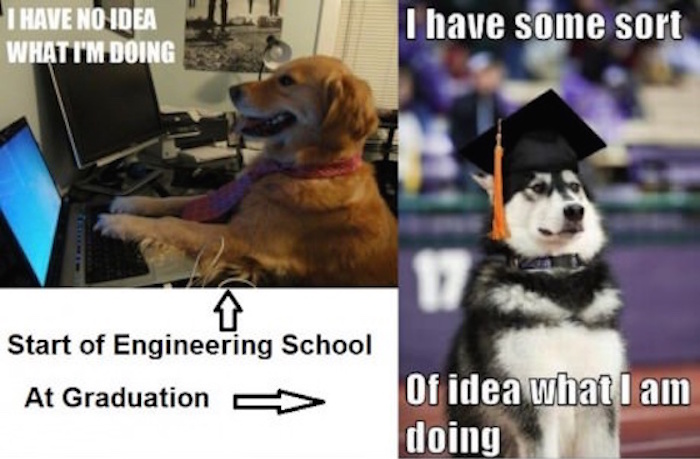 India has a lot of engineers. In India, if you're not an engineer yourself, you'd definitely have a bunch of engineer friends. That way, we don't need any statistics to prove the field's popularity here.
Although, from the country's roughly 3500 engineering colleges, a little more than 1.5 million students graduate every year.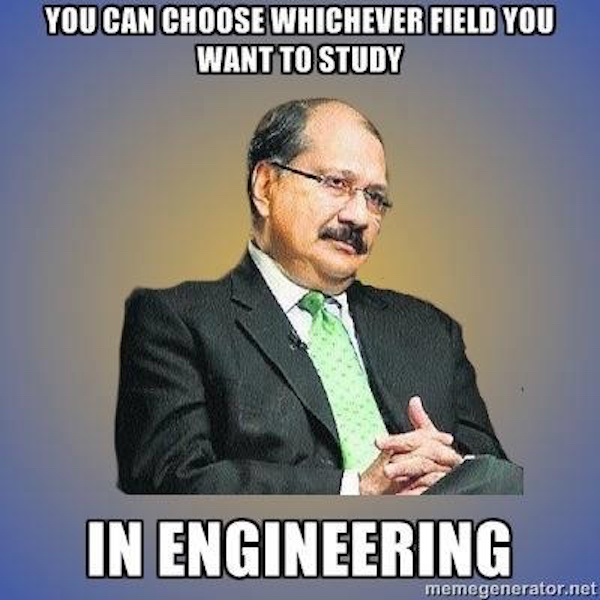 Young people in the country are often pursued by their families to join the profession. Engineering students have their highs and lows, but when it comes to laughing out loud, they do it best. They've been the subject of films, plays, a large volume of YA novels, and swarming amounts of memes.
On Engineer's day, celebrated on the birthday of Sir MV, we've compiled some of the best ones.