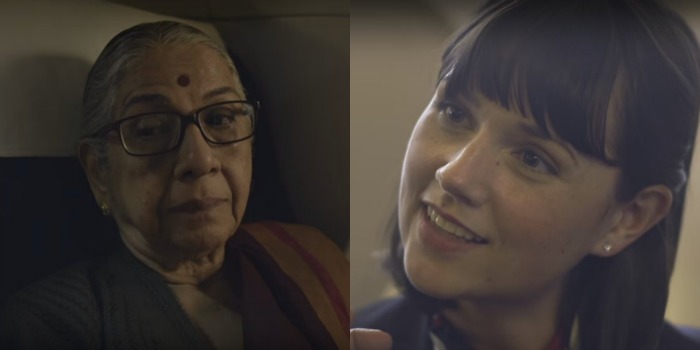 The latest offering from British Airways to us is this absolutely amazing advert that's #FuelledByLove and some supremely clever copywriters. If you want to get an Indian to sit up and notice, you've got to bring in a dadi and a joint family into the picture. Sort of hits all of us living away from home, and our grandparents, right in the guts.
The advert, shared on British Airways' YouTube channel yesterday has already garnered over 61k views, and seems to have the makings of a viral video.
Starring a grandma travelling on BA, perhaps for the first time and becoming buds with the air hostess, might not go down well with those with a cynical bent of mind. But do watch till the end. Once the cooking and the interaction with the grandkids comes into the picture, it WILL remind you of home.
Watch:
No, we're not crying. *grabs another box of tissues*