Forget the Valium. Sleep Clinics are the new in-thing to beat insomnia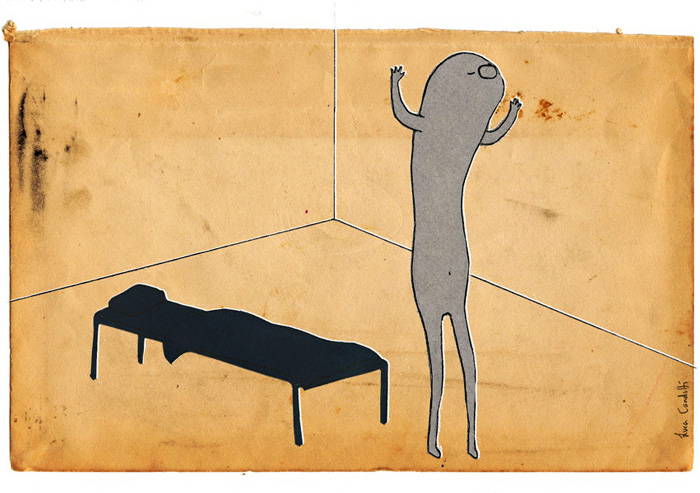 The Test
A sleep study records electrical activity in the brain, oxygen levels and heart rhythm
A basic sleep test costs Rs 4,000. An advanced test runs up to Rs 12,000
More in the Story
Are you in need of taking a sleep test?
Find out how poor sleeping patterns can affect the heart
Gone are the days when sleepless Delhiites knocked on the doctors door for a dose of valium. All they need to do now is pack their pyjamas and head to a sleep clinic.
These state-of-the-art clinics address their sleeping disorders and detect abnormalities.
Read- Apocalypse now: in less than 10 years, antibiotics may be useless
While there are no official statistics to gauge the extent of the disorder among Delhiites or even Indians, most studies claim that up to 4% people are affected.
Men are more prone to sleeping disorders than women. As are people with diabetes, psychiatric disorders, obesity, heart ailments and those over 40 years of age.
The sleep clinic
Neurologist Dr Manvir Bhatia is among the first to set up a sleep clinic in Delhi.
She conducts sleep studies to record the electrical activity of the brain, oxygen levels and heart rhythm.
"The sleep technologist connects the patient to the monitoring equipment with a series of stick-on electrode patches. The wires are long enough so that you can sleep in any position you wish. Once the study is complete, the test data is reviewed," says Dr Bhatia.
"A microphone attached to the neck records snoring and two belt-like straps around the chest and lower abdomen, monitor muscle movement during breathing," she adds.
The study can even be done at home. Patients simply have to borrow the sleep recording device. If they find it difficult to do the test themselves, they can seek a technician's help.
Who needs valium when Sleep Clinics promise a cozy night's rest and diagnosis
However, if sleeplessness is due to a secondary problem such as sleep apnoea (breathlessness during sleep) then advanced tests are prescribed such as the Continuous Positive Airway Pressure Treatment.
Dr Bhatia charges Rs 4,000 for a basic sleep test. An advanced test can cost up to Rs 12,000.
Dr Ashok Rajput of Morpheus Respiratory and Sleep Clinic sees up to 150 patients a month. He says few are aware of the problems that lack of sleep can cause.
What is a sleep disorder?
Any of the following conditions may be due to a sleep disorder:
Difficulty in initiating or maintaining sleep.
Excessive snoring or breathing difficulty during sleep.
Fatigue or daytime sleepiness despite sleeping for several hours.
Talking or clenching teeth or movements during sleep.
If a person is suffering from any of the above mentioned conditions, he/she should contact the doctor immediately.
How does a sleep test work?
A sleep test also known as Polysomnography involves monitoring a number of parameters of an individual during sleep.
1) These parameters are EEG (brain activity), ECG (heart activity), EOG (eye movements), EMG (chin, leg and arm muscle activity), airflow, snoring, pulse rate, blood oxygenation and chest wall movements.
2) There are about 22-40 sensors which are applied to an individual before he/she is asked to sleep. These sensors record data which give information about quality of sleep, breathing pattern and muscular activity.
3) This 6-8 hour recording is then manually scored by a certified sleep technologist and then interpreted by a somnologist.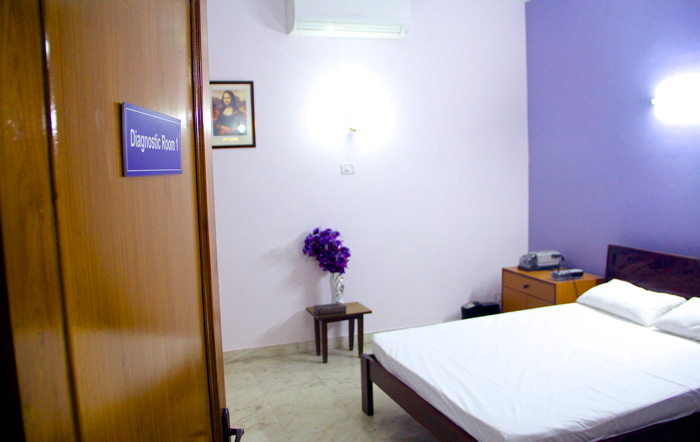 4) The sleep test is ideally done in a sleep centre where the facility is best designed to carry out this test.
5) Alternatively, this test can also be done at home with the help of a technician.
7) Sleep clinics are also equipped with medical equipment such as CPAP (continuous positive airway pressure) and BiPAP (bilevel positive airway pressure) with wide selection of masks and other interfaces to best suit the patients' needs.
Is sleep deprivation an elitist problem?
Sleep disorders can affect individuals of any strata of society.
Contrary to popular belief sleep deprivation is not linked solely to stress and could be due to an underlying medical condition such as diabetes, hypertension, high cholesterol, lipid abnormalities or heart ailments.
Also read- Bitter pill: why has Delhi HC made drugs costlier for diabetics?
Poor sleeping patterns could also increase the risk of heart attacks. They could also be a manifestation of psychological problems such as anxiety and depression.
The myth
Snoring is a known symptom of sleep apnoea and should not be ignored.
That snoring is a sign of an individual in deep sleep is the biggest myth of Indian society.
Disturbed sleeping patterns could be a cause of an underlying health issue. But there is a large chunk of population that is sleep deprived.
Sleep disorders are not restricted to any particular strata of society
As many as 93 percent Indians suffer from sleep deprivation, with 11% falling asleep at work and 87% agreeing that lack of sleep is taking a toll on their health.
Hopefully, the mushrooming sleep clinics will change that.
More in Catch:
Medical tourism will earn India $8 billion by 2020. But who benefits?
Dalit IAS officer converts: My name is Umrao Khan and I am no longer a Hindu
First person: It is not easy to be a Muslim. I never seem to make the cut
Pathankot Attack: Thumbs-up for Modi. There's no 'scrap the talks' chorus now