Pathankot Attack: Thumbs-up for Modi. There's no 'scrap the talks' chorus now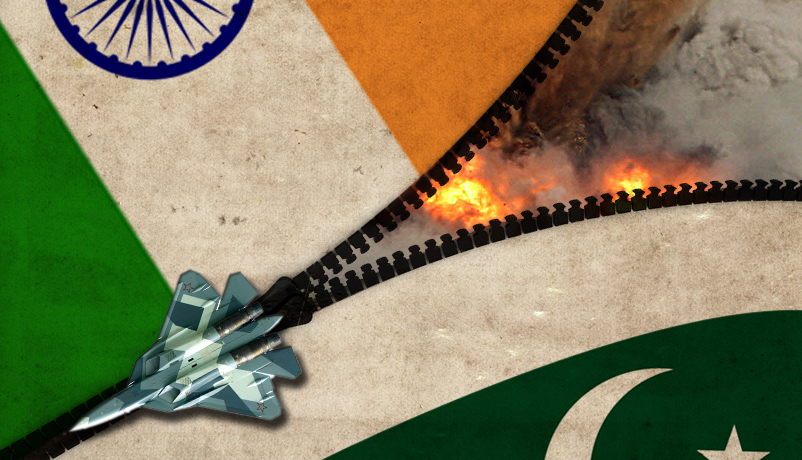 The attack
Pathankot attack was in many ways similar to the Gurdaspur strike
Same objective: to derail the peace process revived by Modi, Sharif
The pushback
Just like Gurdaspur, Pathankot strike won\'t scuttle Indo-Pak talks
Ahmed Patel: \'we are with the government, we all must fight together\'
Foreign policy, defence experts: talks must go on, can\'t ignore Pakistan
In many ways, the Pathankot terror attack is Gurdaspur replayed. The similarities are glaring:
size of the strike force - four to six gunmen

target - a security establishment in Punjab

mode of transport - a hijacked car

timing - right after Narendra Modi and Nawaz Sharif renewed bilateral engagement, in Ufa and Lahore, respectively
But most importantly, just as Gurdaspur couldn't scuttle the peace process, the Pathankot attack is likely to fail in this objective as well. Neither India nor Pakistan seems inclined to pull out of the foreign secretary-level talks scheduled for January 15 in Islamabad.
Also read - How India-Pakistan are juggling diplomatic relations
Indeed, not a single major political party has called for suspending the peace process. This is quite unlike the anti-dialogue chorus that usually erupts after such attacks.
On the contrary, even his rivals seem to be encouraging Modi to keep at the peace process. This is senior Congress leader Ahmed Patel: "This happening a week after the prime minister's meeting with Nawaz Sharif raises serious questions. We are with the government in the fight against terrorism, we all must fight together."
All in favour
Not just political rivals, nearly every foreign policy or defence expert that Catch spoke to firmly supported Modi's policy of uninterrupted talks with Pakistan.
"One of the things the two countries are discussing is terrorism. This is why we have to proceed with the talks even though some people don't want them to go on," said the former RAW chief AS Dulat. "Meanwhile, we need to be aware of their agenda and react accordingly."
What seems to have taken the sting out of the "Pakistan is back-stabbing us" rhetoric that usually follows such incident is, ironically, the "predictability" of such attacks.
Leela Ponappa: We shouldn't be surprised. Our agreeing to talk always invites something like this
Indeed, as soon as the first reports of the Pathankot attack started coming in, observers were talking about how it was a ploy to derail a well-begun peace process, just like in the past.
Leela Ponappa, the former deputy NSA, said the attack was "in character with what has happened in the past".
"We shouldn't be surprised. Our agreeing to talk always invites something like this. The main thing is that we have to be clear about what we want from the talks. Whoever is trying to disrupt this will keep on doing this," Ponappa added.
KK Nayyar, the former Navy vice chief who now heads the Forum for Strategic and Security Studies, said Modi's policy towards Pakistan is courageous and needs backing.
Also read - Pak army still hostile, Modi needs to follow firm & consistent policy
"Modi's initiative is a very important and courageous decision. To keep on talking to Pakistan is quite important. In my view these latest developments should not have any effect on the talks. What is always important is the subject of the talks," he added.
"After all, you cannot continue to ignore the third largest country on the Eurasian landmass."
Beware the traps
According to one keen observer of Indo-Pak relations, the biggest challenge to peace process for Modi "will come from within".
"The toughest challenge Modi faces in resuming dialogue with Pakistan is convincing his own countrymen, especially after such terror attacks," said MK Bhadrakumar, the former ambassador to Turkey and Uzbekistan who has also served in Afghanistan and Pakistan.
"We have already taken a view that peace with Pakistan is in the best interests of both countries. It is a political challenge, primarily internally because the BJP has switched tracks. Now it needs to stick to this stand."
India "can't fall into a vicious circle" of blaming Pakistan, suspending talks only to resume them later, Bhadrakumar said. "We have acknowledged that Pakistan also suffers from terrorism. So now let's not deviate from the path we have set for ourselves."
Target, transport, timing: how the #PathankotAttack is similar to July's terror strike in Gurdaspur
Such wide support though doesn't come risk-free. It means that expectations from the foreign secretaries' talks would be quite high. And anything short of substantial progress in S Jaishankar's "Bilateral Comprehensive Dialogue" in Islamabad could erode this support.
It's thus not the Pathankot attack, but the Islamabad talks that will be the first serious test of Modi's Pakistan policy.
More in Catch - #Pathankot shows Pak army disapproves of the peace process. Pay heed, Mr Modi
Gurdaspur terror attack: many missing pieces in this jigsaw puzzle
Modi's Pakistan policy is unclear and confusing: Vivek Katju