Capital shame: on Delhi's edge, Muslims brace for an Eid of fear
Where is Razapur?
Razapur is a primarily Muslim settlement in north-west Delhi
Communal tension issues in Razapur has just gotten worse over the years
What is happening there?
On Wednesday night five Muslim residents, including two women, were thrashed by a group of boys
Residents of Razapur say that such cases of violence are regular in the area
More in the story
Who exactly is attacking these Muslims?
What are the local cops doing about it?
While everyone keeps an eye on Uttar Pradesh, Dadri and Kairana in particular, communal tensions may be brewing right here, in the capital of India.
On Wednesday night a group of men thrashed five people, including two women, after barging into their homes in Razapur, a settlement near Rohini.
Also read - Off camera: how a 'lunatic' sparked communal tension in Jammu
Police received a complaint the following day and by Friday facilitated a 'settlement' between the two parties.
The case of violence and the police's reaction to it are significant because of the pattern it followed and the context in which it is set.
What, where and why of Razapur?
Razapur is a settlement of about 4,000 migrant workers, most of who are Muslim, from Bihar and West Bengal.
Residents of Razapur claim that they face violence, such as the one that took place on Wednesday night, regularly.
According to locals whom Catch spoke to, at least 100 Muslim families have fled Razapur in the last two years, because of constant harassment.
Children don't go out to play out of fear of being beaten, and serious accusations like Muslim dhabas offering cow meat to their customers are often flung about carelessly.
Also read - Kairana: Committee of seers accuses BJP, SP leaders of creating communal tension
"This happens every year around Diwali and Eid. The park where we offer Eid prayers get flooded the previous night. Our boys are provoked and beaten on the flimsiest grounds. A few months ago some boys beat up one of our neighbours on the pretext of serving cow meat. Every time we have to request police to protect us, but how long will we continue like this," said Tasleemuddin, who along with his wife Asiya, was beaten on Wednesday night.
Soni Khatoon who has been living here for the past 15 years says that nothing has changed here in all this time.
"There is an attitude of hostility towards our community here that has only grown with time. Hindu landlords will first not rent out properties to us, then they'll beat up our kids if they as much as fly kites over their houses. I have myself fled this place twice, but where else we go? And what happens if the same things happen there as well?" Soni asks.
Also read - Jharkhand: communal tension prevails in Ranchi following clashes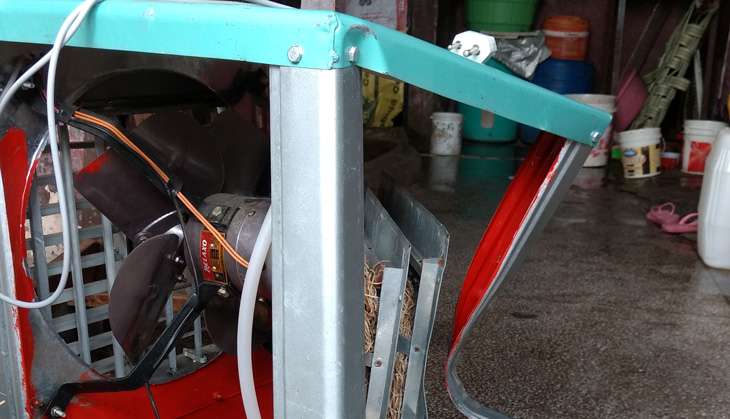 Photo: Suhas Munshi/Catch News
Communal bigotry
It's not just these Muslim families, living in dingy flats that go for Rs 4,000 a month, who are aware of the growing class prejudice and communal bigotry against them.
Sanjeev, an upper class Hindu, who lives in Rohini, is also aware of the issue.
"It's true that many people here don't consider their tenants as equals," Sanjeev says. He's interrupted, before he's able to complete his sentence, by another local Hindu who reminds him that "these Muslims live dirtily after all, so who's to blame?"
Sanjeev continues,"Look everybody here is becoming a Hindu leader now. Head of one or the other outfit is always on rounds here. Some days we see people claiming to be from Bajrang Dal doing rounds, some days it's the Shiv Sena, other days the RSS takes out marches. Everybody's becoming a leader here. It's a free for all."
Also read - Fearing communal riots, officials deny marriage registration to Hindu-Muslim couple
Despite several attempts Catch couldn't get the DCP's comment on the law and order in the area. But we spoke to a police officer handling the case who said, "it was a small matter that has been resolved by both the parties who've given us in writing that they have reached a compromise on the situation."
Exactly how an incident where several armed men barged into a house of two couples, beat the residents up with sticks and damaged their property, become a case fit for a 'compromise', the police officer was not able to tell.
Carrying the scars
In the course of speaking to Muslim families for this story, several people, like Mohammed Ashfaq, Salim, Faheem, came up to show us scars they had suffered from getting beaten up by boys who would often taunt them about their religion.
"Just a few days ago some of these boys caught hold of an elderly gentleman and slapped him after asking him which, between his religion and his country, did he love more. Then they did worse to us," Mohammed Ashfaq said showing scars on his forehead he supposedly received from iron rods.
Also read - Communal crisis averted: puja and namaz performed at disputed site in MP
Mohammed Rafidul was one of the people who was beaten on Wednesday night. He still cannot hear from one ear after he was slapped there.
"My wife and I have traveled all the way, fourteen and a half hundred kilometers, for our children's future. You think we like going away from our homes? I just went back to my village a few months ago to bury my father who died there, and returned to this place to attend to my children. And now neither my wife nor my children can go out of the house."
Muslims say, like always, now again they are on tenterhook with Eid just around the corner.
"You see something big will happen here. We don't know when but it will. But like always, with the support of local police we will see this through. Then let's see what god has kept in store for us," Tasleemuddin says.
Also read - Malda simmers as police, mob clash; But everyone has a different story to tell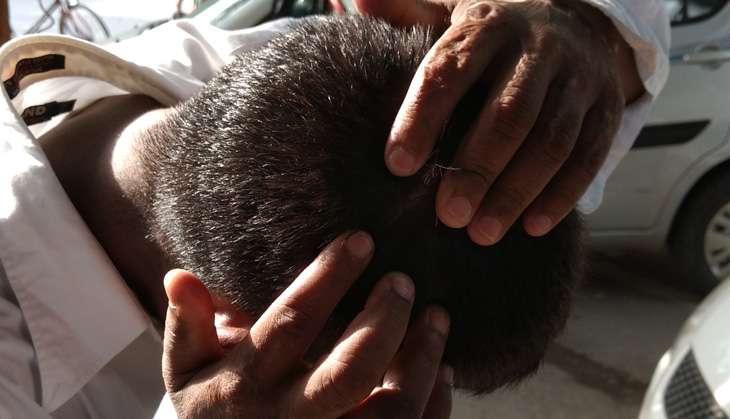 Photo: Suhas Munshi/Catch News
Edited by Jhinuk Sen