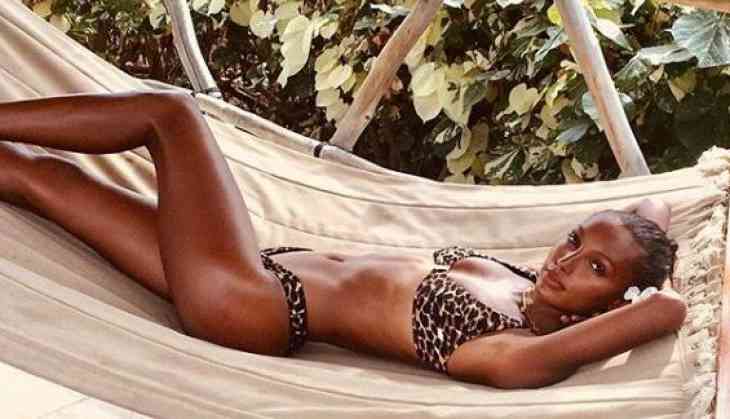 Victoria's Secret Angel Jasmine Tookes looks sizzling hot in her best lingerie with her Victoria's Secret Angel wings, but the model also has the best swimsuits on the panet.

She has posted a lot of in soaking up the sun in a sexy bikini at some sort of envy-inducing tropical getaway.

Jasmine appeared for her first major campaign in 2010 with ugg and Gap. She was named as one of Vogue's ones to watch in 2012/13 after racking up a serious number of runway shows during Fashion Week.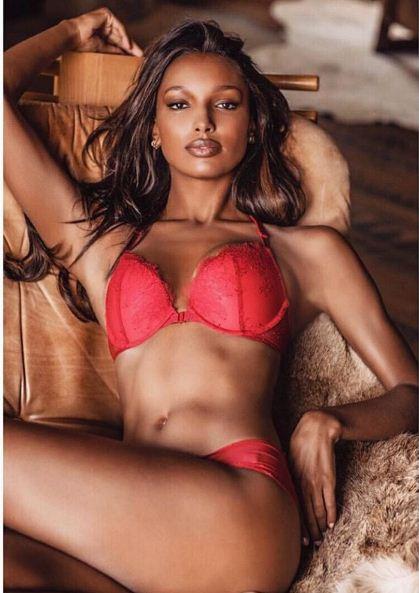 She was named as one of the 10 new Victoria's Secret Angels in 2015 and has become one of the most influential faces of the brand since. She first appeared on the VS runway in 2012 and now joins the ranks of Heidi Klum, Tyra Banks and Lily Aldridge modelling the diamond and emerald bra.
Also Read: Coachella 2018: Victoria Secret Angels Romee Strijd, Jasmine Tookes, Elsa Hosk and others share stunning fashion trend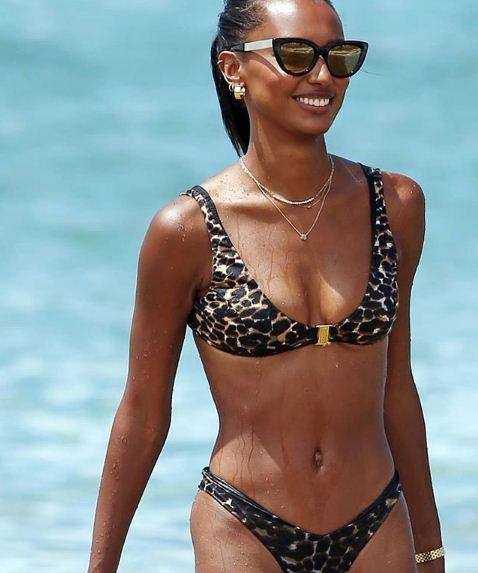 She's dating male model Tobias Sorensen for the last four years. The pair first met in a New York City club in 2012 and she gave him a fake phone number. "I choose to believe that she didn't really give me a fake number. She corrected it later on [in the night], so I left the club with the right number," Tobias told Style.com.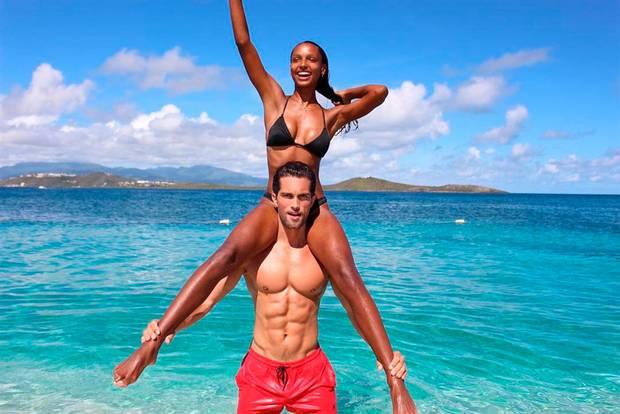 She first told her grandmother and mother upon learning the news, but other than that, it was kept under lock and key. "It was so hard to keep this a secret because it's something so exciting that you want to share with everybody, so for me to keep my mouth shut I literally had to bite my tongue every time I wanted to say it."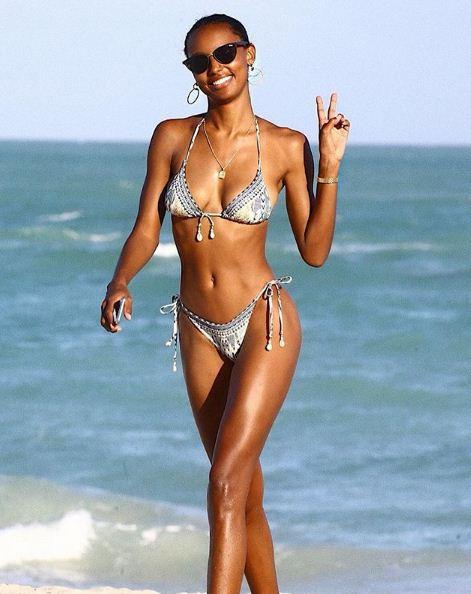 "I almost couldn't breathe because I'd move too much and it'd mess up the measurements," she told Elle.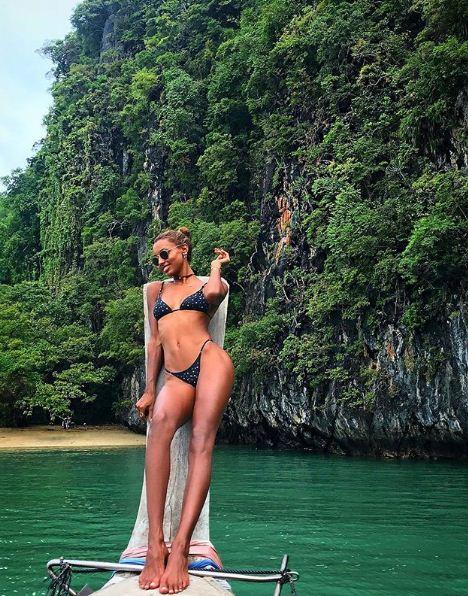 Her mother is a celebrity stylist Carly Robinson and she was discovered in one of her mother's showrooms when she was just a teenager.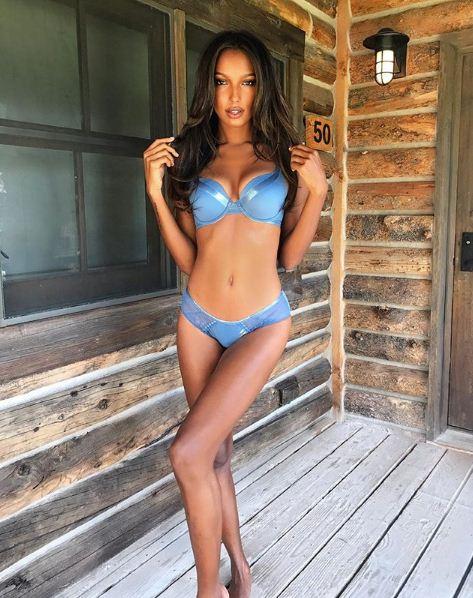 "I grew up being on set or in showrooms. I was actually discovered while at a showroom appointment and was immediately sent over to an agency in L.A. I was about 15 years old at that time," she told The Cut.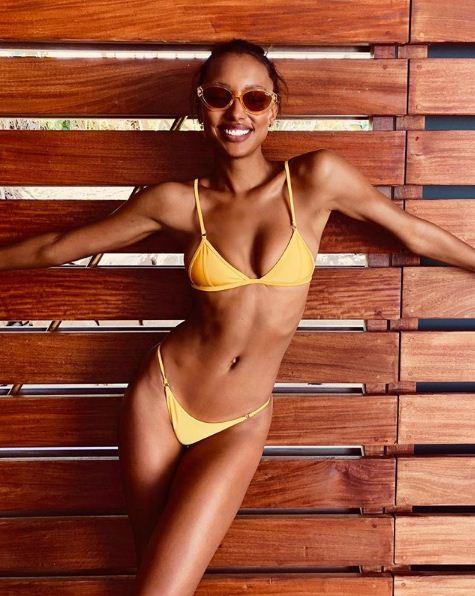 Tookes was brought in with nearly a dozen other budding supermodels including Stella Maxwell, Romee Strijd and Taylor Hill and gushed over how close they are.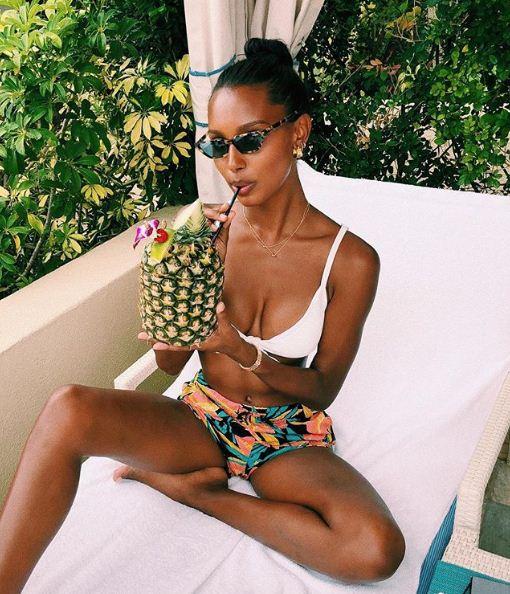 "We are such a close little group and I love that we can have a sisterhood and hang out together and go to dinner together. It's fun. I could call any of them at 3 a.m., they're all so sweet and we're always there for each other," she told Elle.com.
Also Read: Have you seen Prince Harry's fit figure and abs in shirtless pictures?