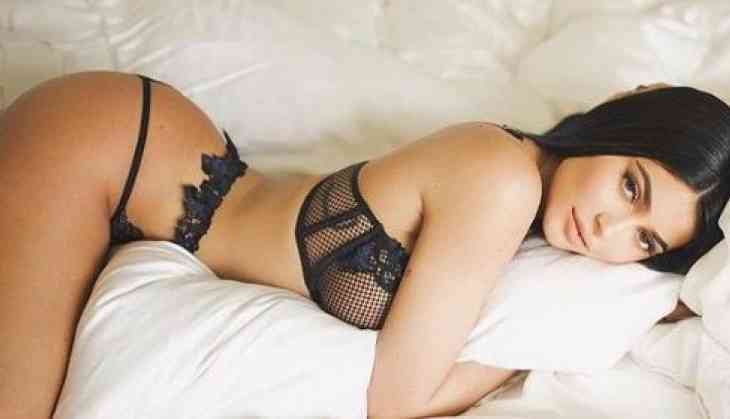 Makeup mogul Kylie Jenner trolled by Dictionary.com on Twitter after Forbes calls her a 'self-made' woman

Forbes magazine described Kylie Jenner, the young model-entrepreneur as "At 21, she is set to be the youngest ever self-made billionaire." The magazine also highligted how she built a $900 million fortune in less than three years. The list features 60 richest self-made women in the US. Jenner will become the youngest ever self-made billionaire and usurp the title from Facebook founder Mark Zuckerberg, who made his first billionaire at 23.

Dictionary.com then defined self-made and the savage tweet left everyone is splits on the micro-blogging site.
Also Read: Makeup mogul, Kylie Jenner shares baby Stormi's exorbitant $22K shoe collection
How Kylie Jenner leveraged her massive social media following to build a $900M cosmetics fortune:https://t.co/3VGT6MpwmX #SelfMadeWomen pic.twitter.com/fxaqucQZWx

— Forbes (@Forbes) July 11, 2018
Self made??? Please. Self made in my mind means coming from nothing. Not having the aid of your VERY rich famous family 🙄🙄🙄 #kyliejenner

— radiomadison (@RadioMadison) July 12, 2018
erm. being born into extreme wealth & instant fame is the exact opposite of "self made" https://t.co/c9rZyx03Al

— Franchesca Ramsey (@chescaleigh) July 11, 2018
While everyone is praising Kylie Jenner for being a billionaire at 21 🙄 @Malala (also 21) is investing her time and money in young girls education in Brazil, now that's a real achievement! 👏🏻👏🏻 #SelfMadeWomen #Priorities #Malala #KylieJenner

— Ms.V (@vnnyvngs) July 11, 2018
Just saying If my sister was Kim Kardashian
Father Caitlyn (formerly Bruce) Jenner
Mother Kris Jenner

I'd be a millionaire too. That's a whole lot of privilege. #SelfMadeWomen

— Karabo Mokgoko 🦄 (@Karabo_Mokgoko) July 11, 2018
"She used some $250,000 of her earnings from modeling gigs...to produce the first 15,000 lip kits"

Cool where do we pick up our $250k #SelfMadeWomen starter kits? https://t.co/ZMDA7NicvV

— Maggie Laush (@maggielaush) July 11, 2018
#KylieJenner is 21 and has a net worth of $900 million dollars. I'm 28 and have less than £900 quid in my current account. 🙂🙃 fml.

— Joe Cousins 🤴🏻 (@joecousins89) July 12, 2018
"self made" pic.twitter.com/QgdPiKYU54

— Roll The Garbage (@AgentTinsley) July 11, 2018
Writer Roxane Gay tweeted "Her success is commendable but it comes by virtue of her privilege."

Kylie is not self-made as she was born into a wealthy family, and she enjoyed fame too because of her family's reality TV show, Keeping Up with the Kardashians.

Dictionary.com quickly picked up on Forbes incorrect use of the term and called them out for it.
Also Read: Kylie Jenner shares she 'got rid' of her lip fillers in new photo