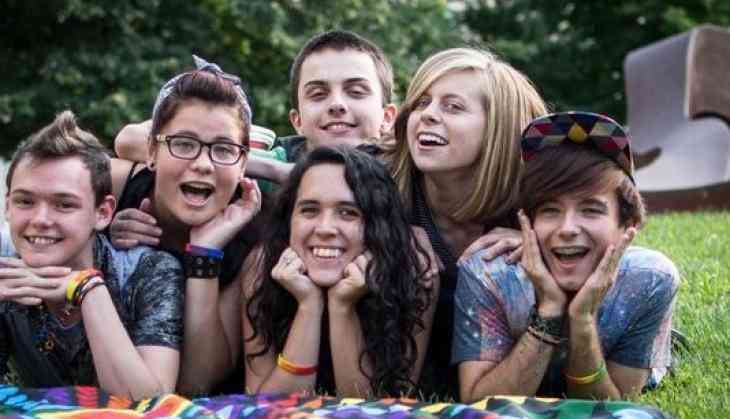 People often think what would be an appropriate time to give their kids a heads up about puberty? Parents consider that "big talk" is a major issue as it is very important to discuss with the child but they don't know how to do it. There are many questions and discussions you might want to ask your child and also have the discussion about sex. It is a fact though, the sooner you will get them comfortable with these discussions, the smoother your future chats will go. Generally, people take it as an awkward conversation.
Now, many of us have heard the story of 'the birds and the bees' and telling this story to your children may be a little hard for you but it is even more difficult to educate lesbian, gay, bisexual, transgender and queer kids about the sexual health or at times anything related to that.
Northwestern University conducted a survey where they observed parent's behavior towards talking about sex or sexual health with their kids who are lesbian, gay, bisexual, transgender and queer teens (LGBTQ).
The study reveals that parents find this challenging when they tried to have the discussion about sex or sexual health practices. The challenges which parents faced during this conversation included discomfort, and the feeling unequipped.
We felt isolated while having the conversation about dating and sex with our gay child, says a parent.
"Having a healthy and supportive relationship with parents is one of the strongest predictors of positive health outcomes in teens, and this is true of both heterosexual and LGBTQ teens. Many parents and their LGBTQ teens want to have supportive relationships with one another, so if we can design programs to strengthen these relationships, it could have a tremendous impact on LGBTQ teens' health and well being", said lead author Newcomb.
According to the study published in Journal of Sexuality Research and Social Policy, it was also reported that many gay and bisexual male youth wanted to be closer to their parents and to be able to talk about sex and dating.
Read More On Catch: Using Facebook may affect your mental health, new study reveals