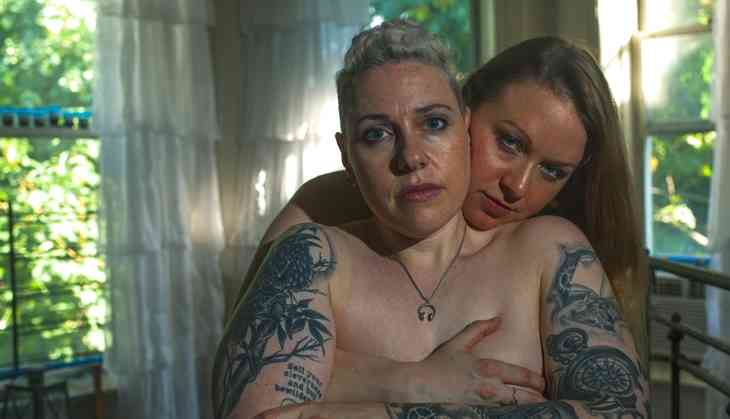 Work in Progress by Melody Melamed (Melody Melamed)
Melody Melamed began dabbling in photography very early on in her life. "My fascination with photography came when I finally decided to take that Black & White Darkroom course in high school," she recalls. "The moment I started using the camera, I immediately connected to the medium, and realized that it was the ultimate tool to be able to tell the stories I wanted to tell," she says.

Years later, Melamed, a Brooklyn-based photographer, is using her camera to shed light on issues she considers vital. A lot of her work is based around the themes of gender and sexuality, as is evident from her previous series Two is One and #Cancerland. Her latest series – Work in Progress – a series of transgender portraits is only building on her already impressive body of work.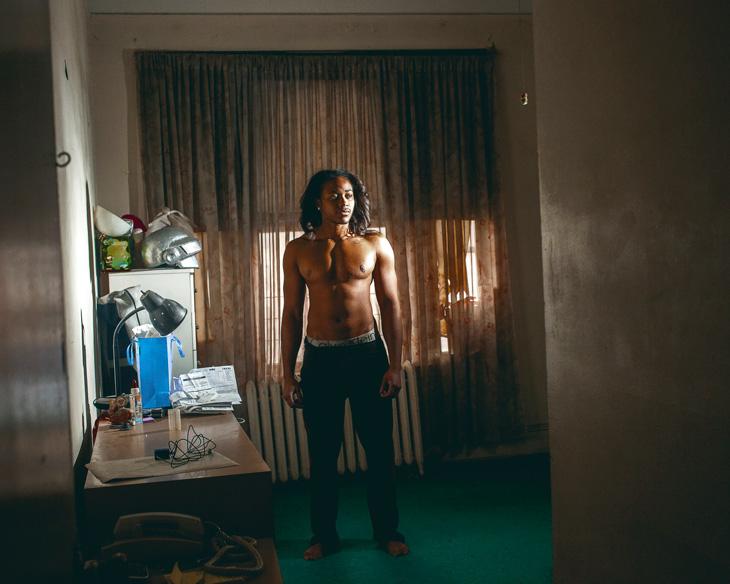 Work in Progress by Melody Melamed (Melody Melamed)
In a candid conversation with Catch, Melamed talks about what led to Work in Progress, her experience documenting the transman experience as a ciswoman and her ideas of gender identity.

The idea for her latest work came to Melamed while she was working on her previous series. "I was working on a portrait series called Two is One, where I was creating studio portraits of men and women who were very neutral, in reference to gender. I like to call them genderless portraits," says Melamed. However, during her work, one of her subjects set her on a path that would eventually culminate in Work in Progress.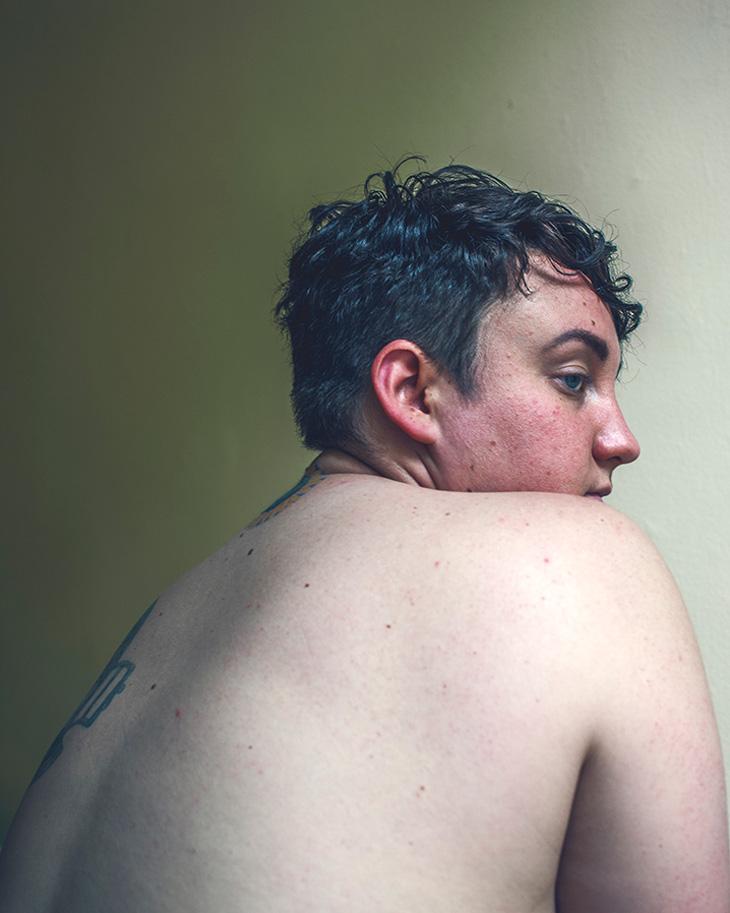 Work in Progress by Melody Melamed (Melody Melamed)
"I had a subject who later opened up to me about their gender dysphoria, and I found myself incredibly interested in their story. What led them to this? How? Why? All the questions most people might have. My interest wasn't motivated by anything other than pure curiosity. I felt like I had to know more. From here, I started building my network and the purpose of Work In Progress started to form."

While her curiosity may have been general, her eventual focus was specific – the transman. "The most important reason why I chose to focus on transmen is because the trans-masculine experience is one that I can relate to. My gender has always felt like it defined who I was and what I was capable of," she says. It isn't hard to understand why.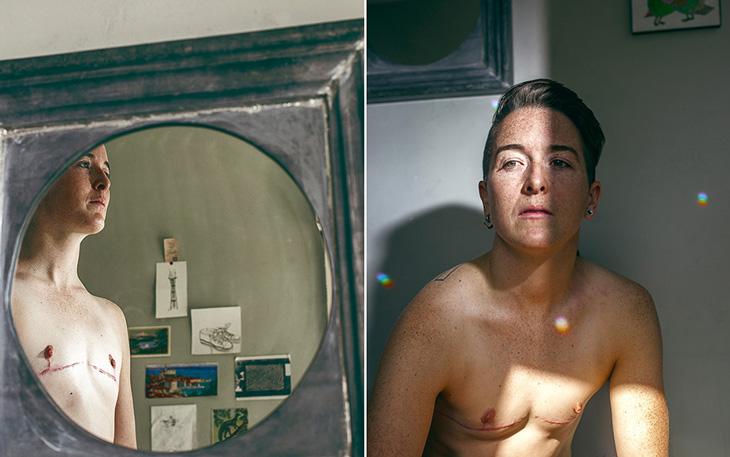 Work in Progress by Melody Melamed (Melody Melamed)
As she tells us, Melamed grew up in a conservative patriarchal family, with assigned gender roles and predetermined ideas for her future. Needless to say, these did not always correspond to what she wanted for herself.

"In a big way, I always felt more comfortable with the masculine parts of myself. It felt more natural and forthcoming when I was able to express my more masculine side. I felt less at ease when I was expected to be feminine, whatever that meant," she says.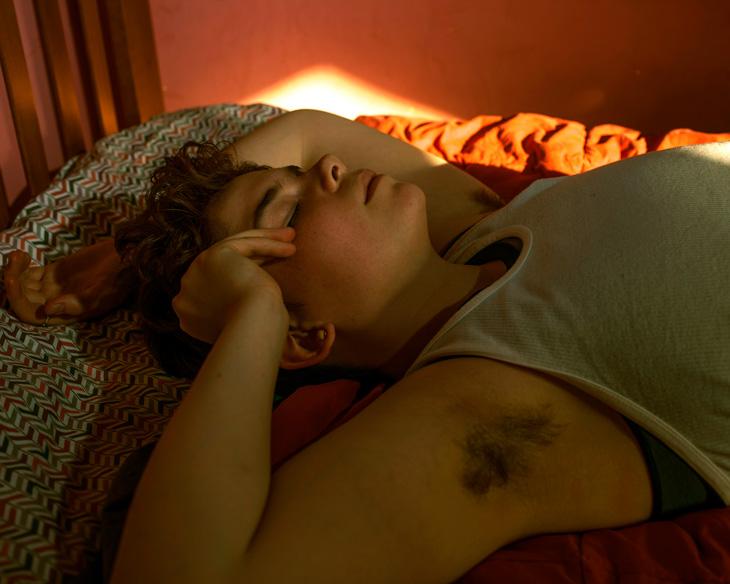 Work in Progress by Melody Melamed (Melody Melamed)
While Melamed does not identify as trans, the idea of wanting to know what it's like to be a man and to exist in this world as the opposite sex without the judgment of others, greatly influenced her to create Work in Progress.

From the outset, she realised the skepticism that would result from her being an outsider – a cisgender woman who is talking about being transgender. "It's important for me to keep an open dialogue about the work, and always remember that there is so much more for me to learn and understand about gender identity," she explains.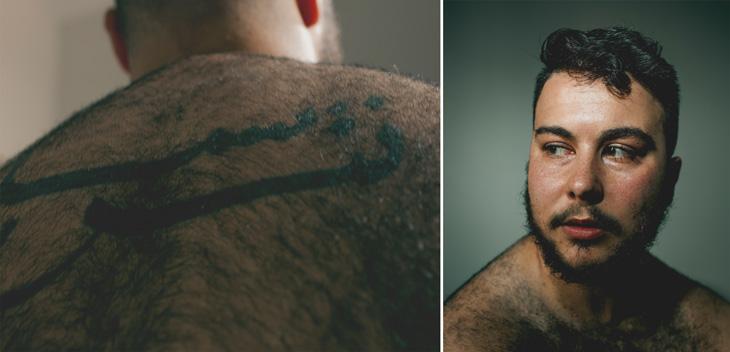 Work in Progress by Melody Melamed (Melody Melamed)
Even so, she refuses to let black and white gender identity politics deter her. "I always gently like to remind my audiences that my work is about much more than just gender identity. The trans experience is parallel to the desire of wanting growth, rebirth, and the need to find one's true self. Whether we identify as transgender or cisgender, this is an obstacle we all have to endure!"
While her subject matter might be serious and rife with struggle, Melamed reminds us that the stories [of her subjects] have been mostly happy. "These are stories about people who have overcome so many hurdles to fight for who they are," she says. "All the emotional parts of their journey culminate in a happy ending, therefore making it less about sadness or misfortune, and much more about celebration!"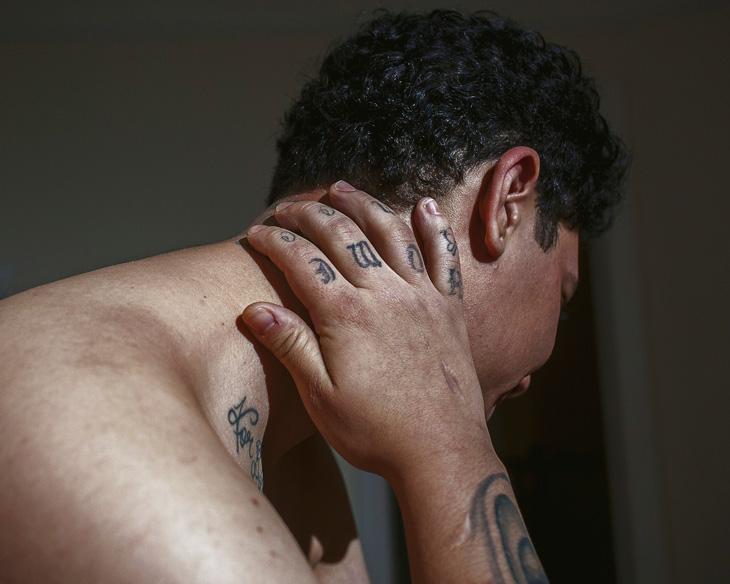 Work in Progress by Melody Melamed (Melody Melamed)
Works such as Melamed's remind us once again that gender identities are much more fluid than they are imagined to be. Instead of looking at gender as a binary identity, seeing it as a spectrum makes far more sense.

"We are taught to think this way our entire lives, but it is obvious that there is a huge grey area where many of us might feel more comfortable," Melamed shares, adding, "It's whether or not we allow ourselves to entertain that grey area. Because masculinity and femininity are not separate entities. Everyone possesses both."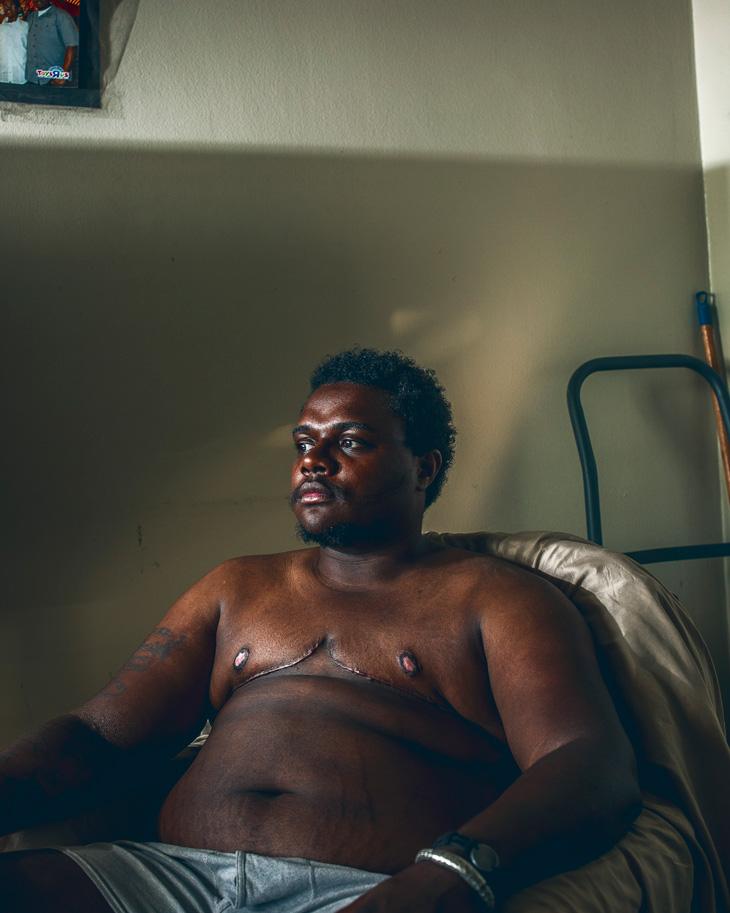 Work in Progress by Melody Melamed (Melody Melamed)
Having focused heavily on gender and sexuality in her career thus far, Melamed hopes that more photographers use the medium to discuss social issues. "Sexual and gender identity are two of the most prominent topics in our world today. Everyone is discussing it, and everyone has something to say about it," she says. "I think if you are a young artist working on a project related to these topics, it is important that you make a bold statement. If you're going to say something, say it big, and don't be afraid of offending anybody."

And what about criticism? "You may be criticized or questioned, but that is simply a part of being an artist, so get used to that. Keep in mind that there will always be other people doing what you are doing, but do not get wrapped up in what other people are trying to say or do with their work. Just put your blinders on and move forward."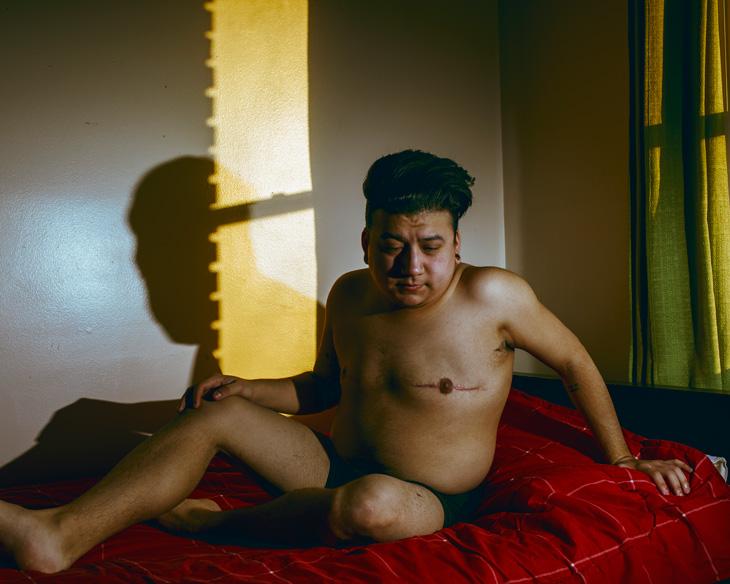 Work in Progress by Melody Melamed (Melody Melamed)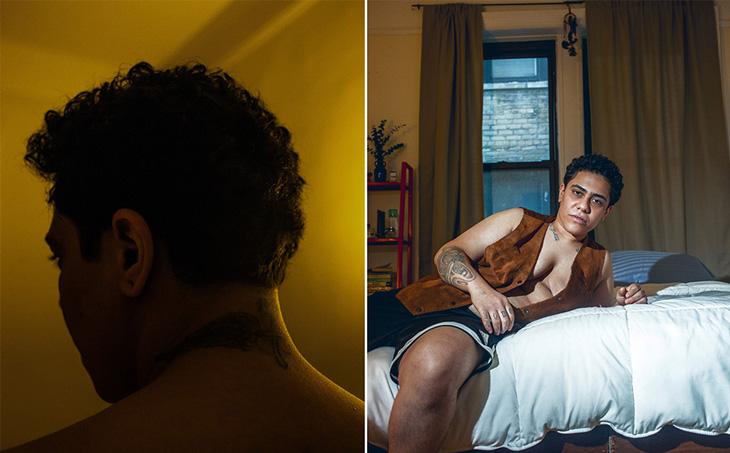 Work in Progress by Melody Melamed (Melody Melamed)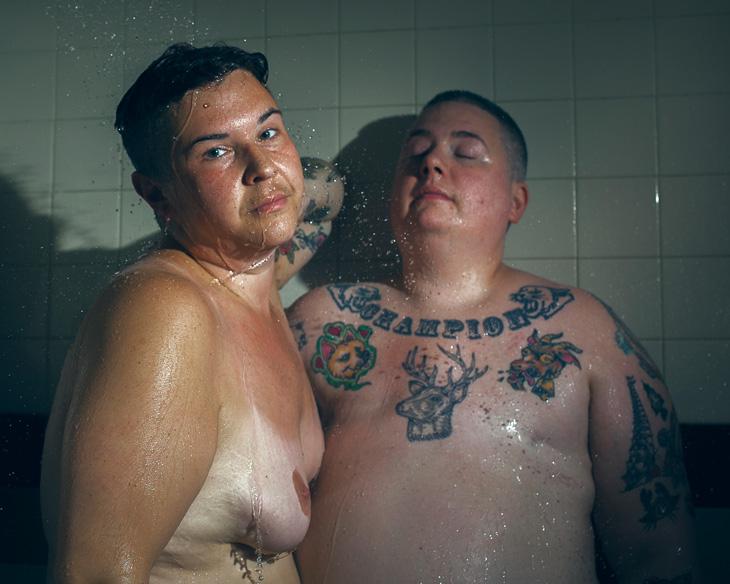 Work in Progress by Melody Melamed (Melody Melamed)