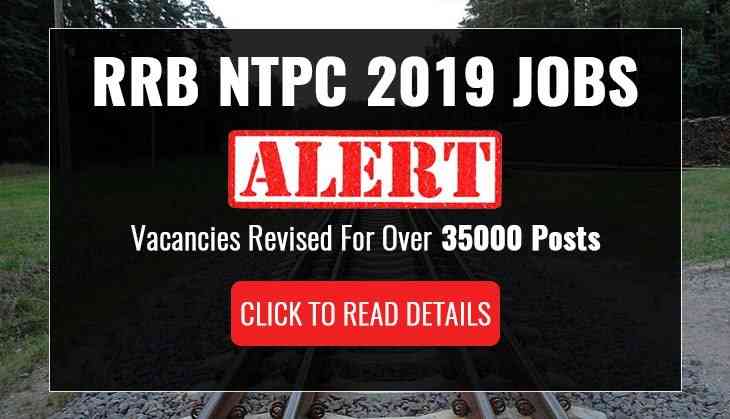 A major change has been made by the Railway Recruitment Board (RRB) to the 35, 277 vacancies for the position of NTPC (Non-Technical Popular Categories) released on the website. RRB has recently released a notification which stated about the vacancies revision to the post of NTPC.
Therefore, candidates who have applied for the RRB NTPC recruitment drive should scroll down the article to know important details about the vacancy.
As per the official notification, the vacancies have been revised now.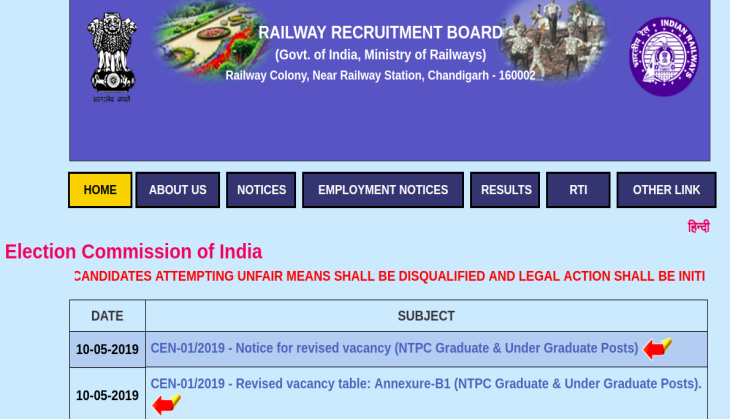 Check out the two features of revision of vacancies:
(a) The vacancies of DLW(Diesel Locomotive Works) have been reduced by 69 for various posts as notified vide notice dated 20.04.2019 and uploaded in the RRB websites.
(b) The vacancies for Visually Impaired (VI) candidates have been enhanced from 236 to 302.
Therefore, it is good news for the visually impaired (VI) candidates that RRB has enhanced the total vacancies released for them and it has now been increased from 236 to 302.
To know more changes introduced to the vacancy, candidates can check the following vacancy table that has been released by RRB after revision: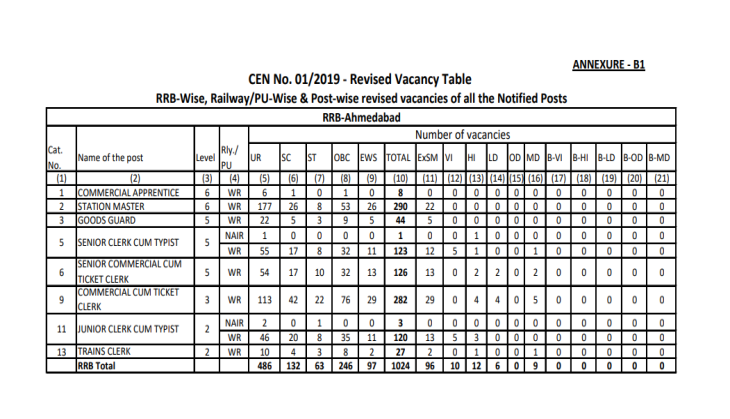 "All other terms and conditions of the CEN-01/2019 will remain unchanged," the official notification stated.
In the notification, RRB has urged the NTPC aspirants that don't get influence with false promises of getting them selected for the job on illegal consideration. As the recruitment is fully computerized and the selection is based purely on the merit of candidates.
This year, the online application process for the RRB NTPC was started from 1st March and was concluded on 31st March 2019.
Read official notification released by RRB NTPC, click here.
Note: Candidates should read more details about the vacancy in the Centralized Employment Notice CEN-01/2019 released by RRB on its official website at http://www.rrb.gov.in/