Vastu Tips for Bathroom: Don't leave water in bucket after bathing; know why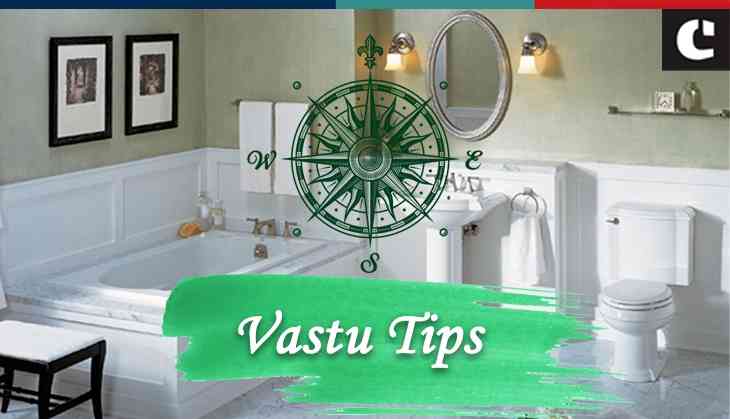 In Vastu Shastra, direction and things kept in the house play an important role. Be it your living room, bedroom, or even bathroom, everything should be placed in the right direction.
Generally, people ignore their bathroom and don't find it necessary to make it according to Vastu.
Also Read: Vastu Tips for Couple: Rift between husband and wife? Change these things in your bedroom
Like other corners of the house, the bathroom is a very important part of the house that should not be ignored at any cost. According to Vastu, the bathroom is the place that brings maximum negativity, including a financial loss to the house.
If you want to avoid any further loss then there are some Vastu tips related to the bathroom that you should follow.
Also Read: Vastu Tips: Things you should never do after sunset if you want to maintain peace at your home
Have a quick look:
One should not leave dirty water after washing clothes in the bucket. Also, don't leave the water in the bucket because it could affect your life.
Don't use the sharp object after taking a shower. If you want to use objects like a nail cutter or razor, use them before taking bath.
Never leave an empty bucket in the bathroom. According to Vastu, the bucket should be kept filled with clean water and if you don't want to keep the water filled then keep your bucket upside down in the bathroom. This will not cause the problem of Vastu defects.
Married women should not apply vermilion (sindoor) immediately after washing their hair. According to Vastu, this will leave a negative effect on the woman, and also negative thoughts will come to their mind. Also Read: Vastu Tips for Women: These tips will ensure good health for women in your family
One should wipe out the bathroom after taking a bath. Never keep your bathroom wet because it can bring a financial crunch to the house. Also, keep all the things in the right place and don't leave your bathroom untidy & unorganized.
Also Read: Vastu Tips: Leaking taps in house can bring misfortune; here's why