Vastu Tips for Couple: Rift between husband and wife? Change these things in your bedroom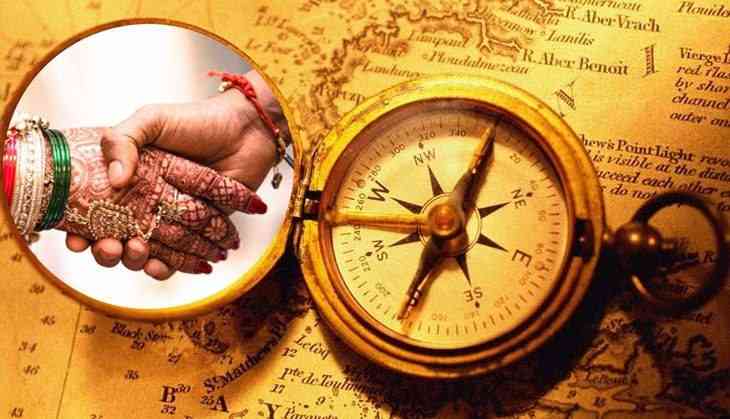 Vastu Shashtra plays an important role in our lives and our house. For a married couple, Vastu can make their relationship or married life happier. If you are facing some disturbances in your married life then there must be some Vastu dosh either in the couple's house or in their bedroom.
Therefore, every place in your home should be planned according to Vastu so that it can bring positivity to your life. Especially, the couple's bedroom must be influenced by Vastu Shastra.
According to Vastu, having a bedroom in the igneous direction can increase the anger of a person and also causes more trouble for the person whosoever sleeps in the direction.
As per Vastu, the direction of the bedroom, its color, lights, bed position & mirror position can directly affect the relationship of a married couple.
Also Read: Vastu Tips for Women: These tips will ensure good health for women in your family
So, today we are here to share some Vastu tips for couples that should be followed by husband and wife for their happy relationship.
Importance of bedroom's direction
The bedroom of a couple should be located in the northwest or southwest direction. This direction will improve the understanding between the partners.
Direction of Bed
Your bed direction plays a very important role. Therefore, place your bed in a way that makes your head point towards a southward direction as you will have a sound sleep.
Bedroom's colors and light
Colors and light play a very important role in setting the mood for the married couple. Therefore, there should be a perfect light and your bedroom's wall colors should be brighter. One can paint orange, yellow, blue, and pink colors on their room's wall. The colors that one should avoid are black, grey, and dark brown.
Decorate your room with flowers
According to Vastu Shastra, fresh flowers can add fragrance and positivity to your house or room. Therefore, avoid artificial flowers and decorate your bedroom with flowers.
Also Read: Vastu Tips For Marriage: Want to get married soon? This is what unmarried should do