The Sahitya Akademi today speaks on Swacchta but not on writer's murders: Ashok Vajpeyi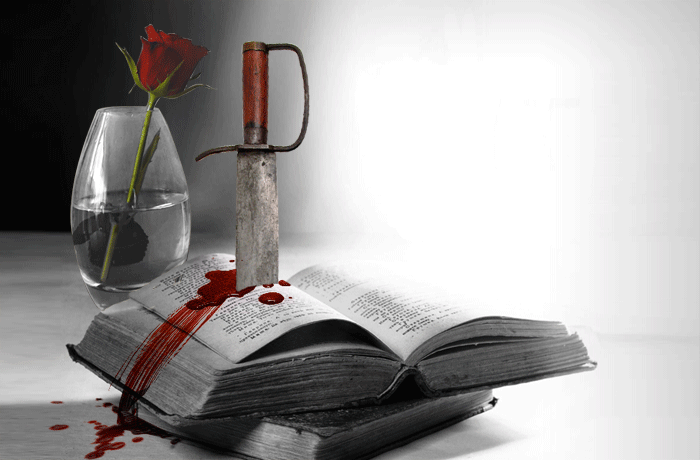 Twenty-one years might seem like a long time. But last month, when I finally returned my Sahitya Akademi Award - and a sum of one lakh to the Akademi (the award was Rs 25,000 in 1994; I added a notional interest to the award sum), two things made me do it.
One is the terrible, restrictive ban-oriented environment that India has become. It isn't merely politics; there are social groups fostering this ethos of exclusion.
There have been intolerant governments and social groups in the past, but never ones so murderous!
You kill a rationalist, a leftist intellectual and finally you kill a writer in broad daylight. All this happened to writers in Maharashtra and Karnataka. None of their killers have been apprehended, much less prosecuted, despite so much time having passed. This is outrageous.
Secondly, the Sahitya Akademi which ought to be the national fora of writers speaking on behalf of them was quiet.
The Akademi today holds conferences on Swacchta or cleanliness, but refuses to hold a condolence meeting for Kalburgi, its murdered award-winner. It is making itself a laughing stock.
I returned the award to protest against the voiceless institution it has become.
The wave
As a writer there is no other way to protest. How do we bring to the notice of the world what is happening in this country? This is a modest - perhaps slightly theatrical - way, but it is legitimate.
When Uday Prakash first returned his award, I was already waiting for an opportune time to return mine.
Then, when I learned that Nayantara Sahgal had done so too, I felt the time had come. Sahgal is widely respected and accomplished. Secondly, she is an English writer, and English writers usually keep away from the dust and mud of Indian life and politics. They live in this glorious haven of 'market'. She became the first indian English writer to protest in this fashion.
We write to create impact and that is a long term thing we will continue to do. But in the meantime, there has to be some action in the social realm.
I'm actually quite surprised at the kind of attention this has attracted. I think the purpose of our actions is being achieved. I got phone calls from Odisha, Maharashtra, and Goa and the news has been shared prominently.
It is important that when things are happening in Karnataka and Maharashtra, we from the Hindi belt stand in solidarity. That matters. What has emerged now is that you have an English writer and two Hindi writers who carry a broader responsibility than our own regions.
I have a feeling other writers are going to become part of this voice.
Of government-bestowed culture awards
The Sahitya Akademi is funded by the central government. But it is an autonomous body that decides awardees independently.
The award is decided by 3 people from the literature world who form the jury. And then it is decided formally by the general council that consists of 40 to 50 members. One of these votes is from the Government's culture ministry. But that's hardly considered the approval of the Government.
Minorities aren't just of religion or gender. All minorities are now under threat including the minority of writers
The fact that I got this award in 1994 when the Congress Government was in power doesn't make my protest void.
At one time, when there was an award given to a book in Punjabi and the book criticised Indira Gandhi, the issue was raised by some Congress MPs in Parliament.
I was then joint secretary to the Ministry of Culture. At that point, the culture minister had said the Akademi is an autonomous institution; the government has no role to play and cannot interfere with its autonomy.
From that past we have come to today, when the Akademi doesn't even raise its voice on the most basic issues.
The joke that is today's culture ministry
Mr V K Singh, minister of state for external affairs went to the World Hindi Conference and said writers have not been invited to this conference because they come and drink and cause a ruckus.
How can a minister insult writers like that? The Sahitya Akademi should have protested. It didn't utter a word.
Our culture minister Mahesh Sharma's comment about Abdul Kalam ji that "even though he was a Muslim, he was a nationalist" was shocking.
A democracy is not judged by what it does for the majority. It is judged by what it does to its minorities. It's not merely a minority of religion, or caste or language or gender: all minorities are now under threat including the minority of writers.
The Indian tradition of public debate
We've long had a tradition of shastrarth, a culture of open public debate. Whatever your convictions, you had to win your battle in an open public debate. The Indian tradition has been a great one precisely because it allowed this plurality in traditions and beliefs to coexist.
Take the example of how Hinduism looked at the human body. One was yoga and the other was kama. The Kamasutra was the first treatise in love-making in the world. We were the first to write a treatise on theatre and the arts, the Natya Shastra.
All this came about through contributions made by various groups. We're not just a civilisation of the uniform belief systems of the Hindus.
The Ramcharitmanas alone uses more than 1000 Arabic and Persian words.
If the Muslims had to be thrown into the Arabian sea, which is what the right wing wants, there would be a great collapse of Indian culture. Look at Islam's contribution to our arts, poetry, music, film and theatre. We're the second largest Muslim population in the world after Indonesia. You can't just wish them away.
Cultural terrorism
Wherever the BJP government has been in power they have not created a single institution in the realm of education and culture that can be thought of as prestigious.
There isn't one example other than the tribal arts museum in Bhopal.
One of the problems of the BJP and the RSS is that they don't have people of stature and wider recognition in their fold. That explains the crisis within FTII and other academic institutions.
They have a great capacity to destroy, belittle, weaken and demean cultural institutions.
Even organisations such as the RSS that themselves claim to be cultured have never done anything in the realm of creating expression - literature, music, dance, theatre, visual arts. These are completely beyond them. In what sense are you a cultural organisation?
We solicit investment abroad, then complain about Westernisation
This notion that our culture is being polluted by Westernisation is bizarre because it is you who are promoting it.
You go to the US and all over the world and create an investment climate. Isn't it westernisation that you're bring in economic forces here which are not Indian - and expect us to not be influenced? After all, the East India Company came here as traders!
We Indians like to call ourselves spiritualists but this is rubbish. We are the meanest of materialists. Look at the meanness with which we pursue wealth. I take great spiritual satisfaction when an Adhyatmik guru gets arrested for rape, violence and corruption.
My greatest fear for India is that it may betray itself, particularly its middle classes. I think the problem of India is its completely 'aculturised' middle classes who don't care for their language and don't understand their traditions, who are in a rat race for success and economic gain and turn a blind eye to anything else that happens. The present government only seems to be cashing in on that apathy.
I've just finished a new book of poems it's called Nakshatra Heen Samay May (In Times Without Stars). In some sense it's directly hitting out at the present government.
I'm frankly not afraid that it will cause a backlash. I'm not bothered about the consequences. As a writer if you don't liberate yourself from your own fears how do you expect anybody else to be liberated from their fears by reading your work?
As told to Shriya Mohan
The views expressed here are personal and do not necessarily reflect those of the organisation.
More in our #ArtistsSpeakUp series:
Why didn't anyone return their awards after 1984 riots? - Sahitya Akademi chairman
Shashi Deshpande: Writers in this country don't need protection, we need freedom
'Our crisis is not economic. It is cultural' - Udayan Vajpeyi
The State is trying to create a monoculture: Anand Patwardhan
Stop us at one place and we'll spring up at a hundred others: filmmaker Nakul Singh Sawhney
Everything is a soft target today unless you are male, Hindu, upper caste, rich: Githa Hariharan
It's shocking we ask whether it's right to kill people over beef rather than whether it's right to kill: Kalki Koechlin
Everything that falls under culture is prey to a barren notion of Hindutva: Kiran Nagarkar
Hinduism has been reduced to what you can eat and what you can't
No country for dissent: Nayantara Sahgal returns Sahitya Akademi Award