No country for dissent: Nayantara Sahgal returns Sahitya Akademi Award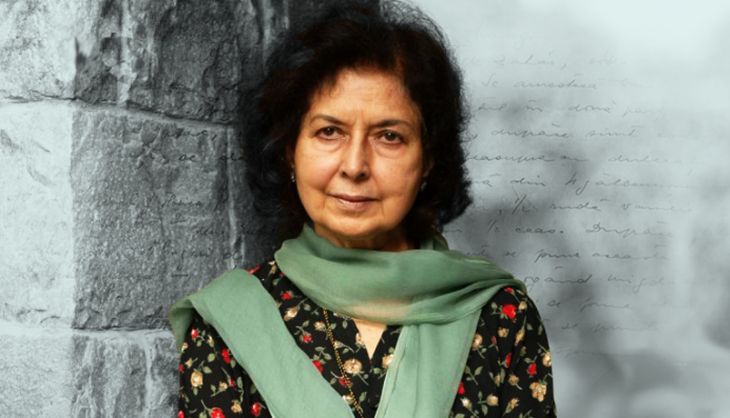 These are tough times for free speech in India - and a handful of cultural icons are calling out a country they believe is in crisis.
Late yesterday, one of India's oldest - and arguably finest - writers in English, Nayantara Sahgal, returned her Sahitya Akademi Award "in memory of the Indians who have been murdered, in support of all Indians who uphold the right to dissent, and of all dissenters who now live in fear and uncertainty."
"It is time to speak up against this horror. Nothing has ever bypassed this. We need to speak up against this fascism," she said on the phone to Catch earlier today, adding that her heart is bleeding for Mohd Akhlaq, the Dadri lynchmob victim.
Sahgal announced her decision to return the honour - awarded to her in 1986 for her novel Rich Like Us - in an open letter titled The Unmaking of India to protest the government's failure to safeguard cultural diversity. She also called out the prime minister for his silence about "this reign of terror. We must assume he dare not alienate evil-doers who support his ideology. It is a matter of sorrow that the Sahitya Akademi remains silent."
The writer's distress
Sahgal is among an increasing tribe of litterateurs who are refusing to accept the status quo.
Last month, Hindi writer Uday Prakash decided to return his Sahitya Akademi award to protest the murder of Kannada scholar and rationalist MM Kalburgi, also an Akademi awardee.
This week, six Kannada writers also returned their awards to highlight the slow pace of investigation in the case.
Earlier this year, author Perumal Murugan in a Facebook post announced his 'death' as a writer over free speech: "Author Perumal Murugan is dead. He is no God. Hence, he will not resurrect. Hereafter, only P Murugan, a teacher, will live."
Decades earlier, the maverick Khushwant Singh had returned his Padma Bhushan in 1984 to protest against Operation Blue Star.
Sahgal, Singh and Prakash are part of a long global tradition of writers who have used their public voice - and honours - to challenge authoritarian regimes, or to register their protest at disturbing political and cultural events.
Around the world in protest
In 1964, legendary French philosopher and novelist Jean-Paul Sartre refused to accept the Nobel Prize for Literature saying, "This attitude is based on my conception of the writer's enterprise. A writer who adopts political, social, or literary positions must act only with the means that are his own - that is, the written word. All the honours he may receive expose his readers to a pressure I do not consider desirable. If I sign myself Jean-Paul Sartre it is not the same thing as if I sign myself Jean-Paul Sartre, Nobel Prizewinner."
Others, including icons like Roald Dahl, Graham Greene and C S Lewis have all declined honours for one reason or another.
In some cases, the dissent was focused at one target: children's author Allan Ahlberg, known for Each Peach Pear Plum, refused to accept a literary award sponsored by Amazon, describing the firm's practices as 'immoral'.
Director Alfred Hitchcock turned down a CBE in 1962, though he did go on to accept a knighthood from the Queen four months before his death in 1980.
Last year, Romanian-born American historian and political scientist Randolph Braham - a holocaust survivor - returned a high state award to Hungary; he was protesting what he believes are government efforts to rewrite history and exonerate the country from its role in the Holocaust.
While many who return their honours or refuse to accept them have chosen to not go public with their reasons, the legendary John Lennon, a sharply political voice, had no such compunction.
Returning his MBE in 1969, he sent a note to the Queen saying: "Your Majesty, I am returning this in protest against Britain's involvement in the Nigeria-Biafra thing, against our support of America in Vietnam and against Cold Turkey slipping down the charts".
More in our #ArtistsSpeakUp series:
Why didn't anyone return their awards after 1984 riots? - Sahitya Akademi chairman
Shashi Deshpande: Writers in this country don't need protection, we need freedom
'Our crisis is not economic. It is cultural' - Udayan Vajpeyi
The State is trying to create a monoculture: Anand Patwardhan
The Sahitya Akademi today speaks on Swacchta but not on writer's murders: Ashok Vajpeyi
Stop us at one place and we'll spring up at a hundred others: filmmaker Nakul Singh Sawhney
Everything is a soft target today unless you are male, Hindu, upper caste, rich: Githa Hariharan
It's shocking we ask whether it's right to kill people over beef rather than whether it's right to kill: Kalki Koechlin
Everything that falls under culture is prey to a barren notion of Hindutva: Kiran Nagarkar
Hinduism has been reduced to what you can eat and what you can't