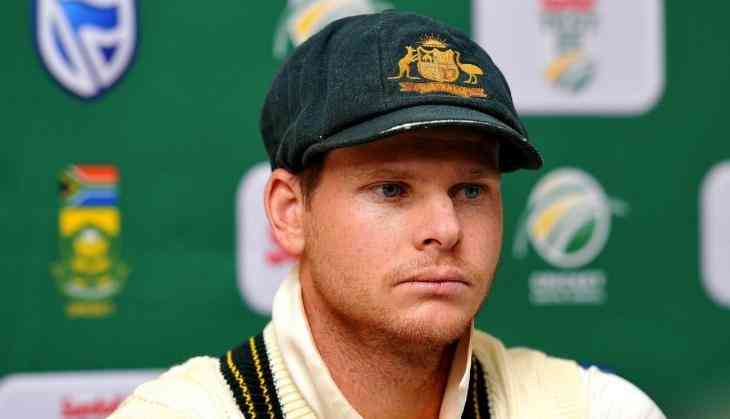 UK sports minister Nigel Adams has condemned the booing of Steve Smith from England fans in the ongoing Ashes series and has urged the fans to stop doing so.
Steve Simth alongside David Warner and Cameron Bencroft, have been booed thoughout the Ashes Test series after their participation in the ball tampering incident in South Africa.
AlsoRead:http://www.catchnews.com/cricket-news/virat-kohli-aims-to-equal-ms-dhoni-s-captaincy-record-against-west-indies-170105.html
Steve Smith was given a 12 month ban for the incident, as was David Warner, while Cameron Bencroft was given a nine month suspension, but Nigel Adams, who has joined the Australian Prime Minister Scott Morrison in his censure, has termed the Bronx cheer as distasteful and has called for it to stop.
"The vast majority of the Lord's crowd were on their feet applauding Steve Smith after his innings but a small amount of booing from a tiny element of the crowd has made the news," Adams told the Sydney Morning Herald.
"It's distasteful and we have to remember that the Aussie players who got themselves into trouble have been punished and done the time.
AlsoRead:http://www.catchnews.com/cricket-news/ravindra-jadeja-eight-wickets-away-from-achieving-this-feat-170064.html
"Smith, in particular, is a brilliant batsman and whilst of course, I don't want him getting too many runs while he's over here, he's mesmerising to watch and as genuine sports fans we should be applauding him, not jeering."
Steve Smith however will not be featuring in the third Ashes Test as he has been ruled out because of an injury after being hit on the back of the neck by a Jofra Archer delivery at Lord's.
The 30 year old batsman continued his innings of 92 after initially leaving the field, but he did not participate in the second innings because of concussion, as substitute Marnus Labuschagne replaced him.
AlsoRead:http://www.catchnews.com/cricket-news/bcci-cut-shorts-shantha-sreesanth-life-ban-for-alleged-spot-fixing-170109.html