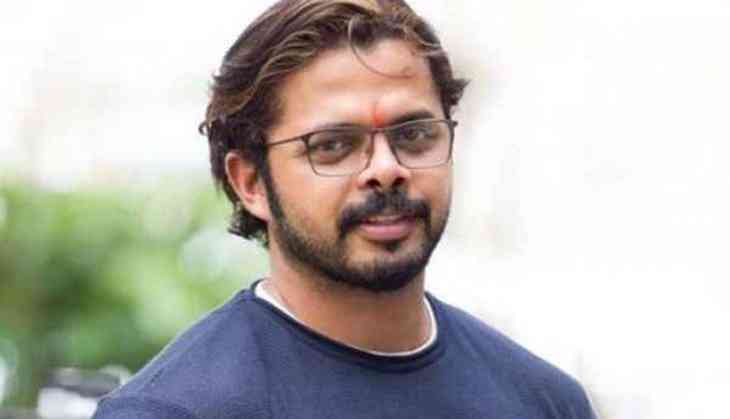 The Board of Control for Cricket in India (BCCI) have cut short pacer Shantha Sreesanth's life ban.
Shantha Sreesanth was banned from professional cricket for life after his involvement in spot fixing scandle during the 2013 edition of the Indian Premier League (IPL).
AlsoRead:http://www.catchnews.com/cricket-news/virat-kohli-aims-to-equal-ms-dhoni-s-captaincy-record-against-west-indies-170105.html
http://www.catchnews.com/cricket-news/uk-sports-minister-nigel-adams-urges-england-fans-to-stop-jeering-steve-smith-170117.html
'For Sreesanth, who is now in his late 30s, his prime years as a cricketer, particularly as a fast bowler may already be over,' said BCCI ombudsman DK Jain.
'I am of the view that banning Sreesanth from participating in any kind of commercial cricket or from associating with any activities of the BCCI or its affiliates, for a period of seven years with effect from 13 September 2013 – the date from which the period of ban imposed by the Disciplinary Committee had commenced – will meet the ends of justice,' added DK Jain.
Shantha Sreesanth represented Kings XI Punjab, Kochi Tuskars Kerala and Rajasthan Royals in the IPL. He was playing for Rajasthan Royals at the time of his suspension.
The pacer featured in 27 Tests, 53 ODIs and 10 T20Is during his six years carrer. His best Test figures came against the South Africans, where he cumulate 5 wickets giving away just 40 runs at the Wanderers in Johannesburg in 2008. The hotshot Graeme Smith, Hasim Amla, Jacques Kallis, Shaun Pollock and Mark Boucher were all dismissed by him.
AlsoRead:http://www.catchnews.com/cricket-news/ravindra-jadeja-eight-wickets-away-from-achieving-this-feat-170064.html