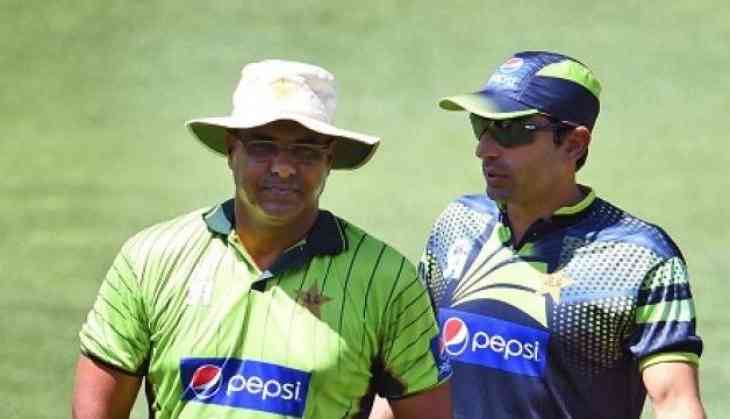 Recently, Pakistan cricket has drawn colossal amount of criticisms after they sacked their skipper Sarfaraz Ahmed from captaincy on Friday. Azhar Ali was named the captain in red ball cricket while Babar Azam took over as the skipper in the T20s. The call on ODI captaincy is due to be take as Pakistan will play their next series only in July 2020.
As Pakistan cricketing fraternity debated the ouster of Sarfaraz, former captain Moin Khan came up with a claim. As per the member of Pakistan's World Cup winning team in 1992, Pakistan's current head coach and chief selector Misbah and Waqar Younis had always disliked Sarfaraz.
AlsoRead: Rohit Sharma's hunger for centuries grows: 10 matches 8 tons
"Misbah and Waqar never liked Sarfaraz. I am shocked that the PCB (Pakistan Cricket Board) has removed Sarfaraz from captaincy in T20 cricket. He has led Pakistan to 11 consecutive T20 series wins and you can't remove him due to [a] few poor performances," the 48-year-old Moin was quoted as saying by Pakistan's ARY News.
Sarfaraz Ahmed is the most successful skipper Pakistan has ever had in the T20s as he led the national team to 29 wins out of 37 matches.
Moin Khan also believed that the PCB made a mistake by appointing Misbah as both head coach and chief selector. "I think making a single person too powerful won't work for Pakistan's cricket," he added.
AlsoRead: Rohit Sharma shatters another record during the third Test against South Africa
The PCB recently cited Sarfaraz Ahmed's poor batting performance as a reson for his ejection although the fans were divided over the manner in which Sarfaraz was removed from not just captanicy but also the team.
AlsoRead: Sourav Ganguly's brilliant reply to Yuvraj Singh's post wins hearts on Twitter