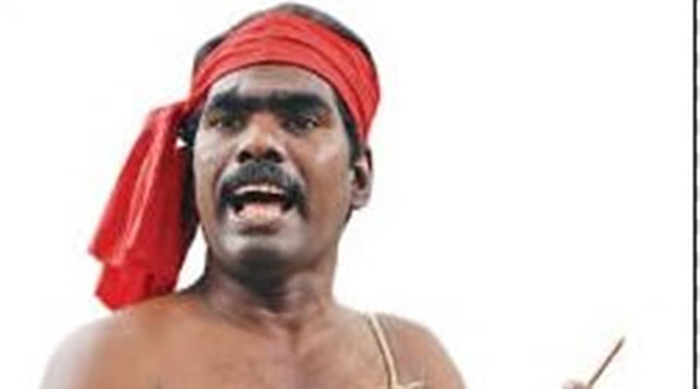 A sessions court in Chennai reportedly granted bail to Tamil folk singer Kovan on 16 November. Principal Sessions Judge Aadhinathan granted the bail on the condition that he execute two sureties for Rs 5,000 from two persons.
Kovan was arrested on 30 October on charges of sedition against Tamil Nadu Chief Minister Jayalalithaa. A case has also been registered against Vinavu.com, where Kovan's song was first uploaded.
Kovan, a vocal campaigner of liquor prohibition, was detained for having written and released songs criticising Jayalalithaa. The singer was arrested under Sections 124-A (Sedition), 153 (Provoking riots), 505 (1) (b and c) (intent to cause fear and alarm to public against state and incitement).
The singer, who heads the cultural wing of the Makkal Kalai Ilakkiya Kazhagam or People's Art and Literary Association, had released songs like Oorkku oorkku sarayam and Moodu Tasmac Moodu - in protest of the state's liquor policy.
Amnesty International and the Human Rights Watch had condemned his arrest and had criticised the draconian sedition law.
On his release, a defiant Kovan sang another song, backed by his supporters.
Watch as a triumphant Kovan sings for the media moments after the Chennai Central Jail.
"I'll continue my struggle against Tasmacs till I reach my goal, nobody can stop me," he told the media while he was taken to prison after a court sent him to judicial custody last month. Looks like Kovan means business.
Watch full video here