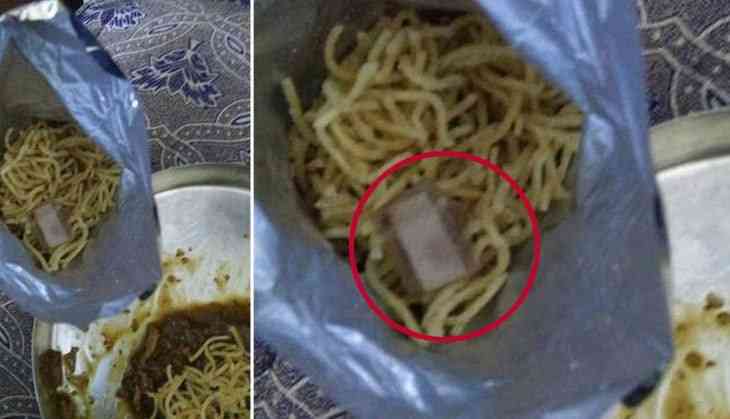 We find it easy that we get food of our choice from our favourite restaurants on a fingertip, with some cash back perk by ordering from Online App. We often order food from Swiggy, Zomato and so on, but recently several cases of recovering plastic like object to dead insect or reptile have been reported. Similarly, a Chennai man ordered food from the Swiggy app and found a used blood-stained bandage in the noodles.
Balamurugan Deenadayalan, a Chennai resident, narrated his ordeal in a Facebook post and shared some pictures of the food. However, his Facebook post went viral, following which Swiggy assured to conduct an investigation into the matter.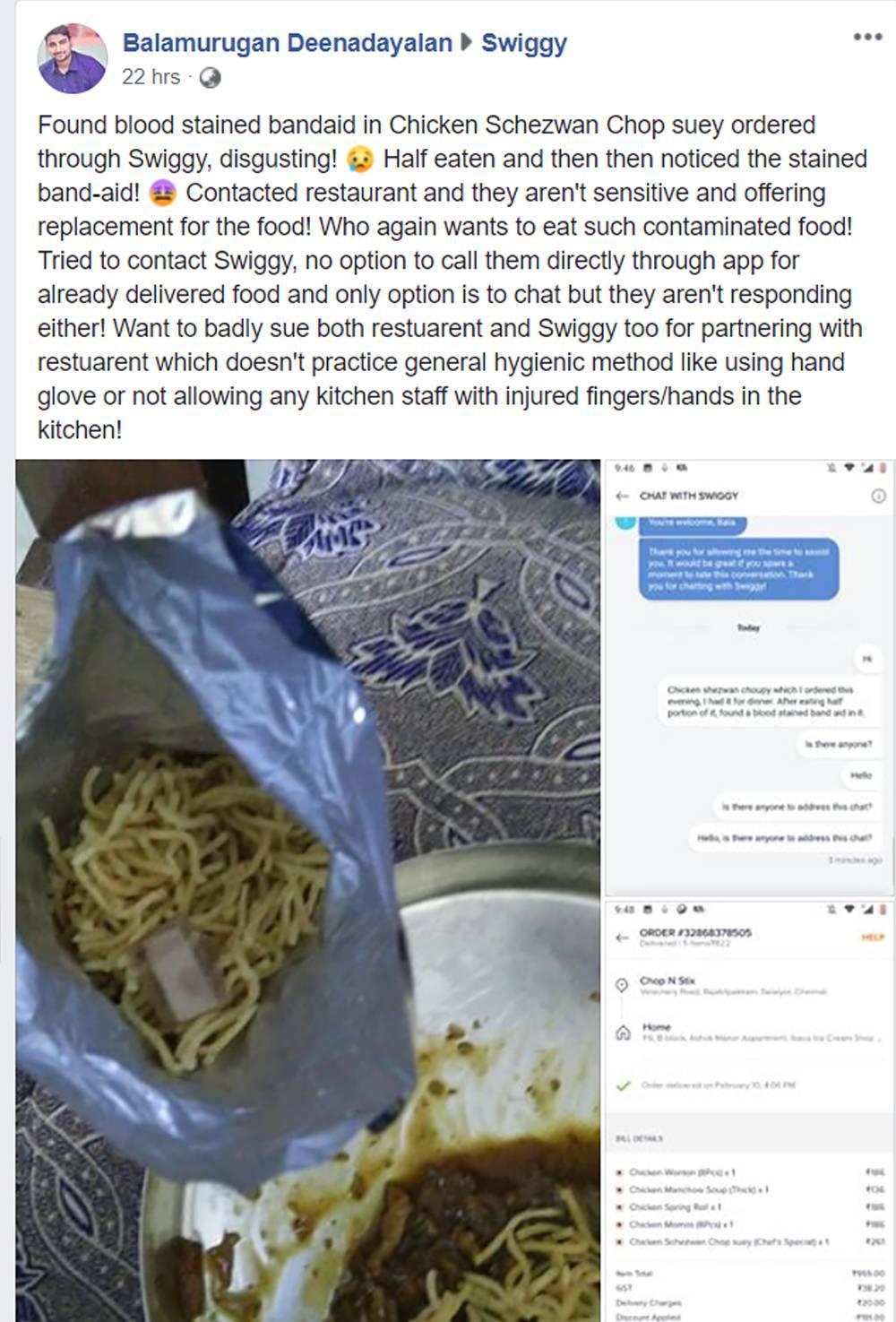 According to Balamurugan, he ordered chicken schezwan chopsuey from Chop N Stix through the Swiggy app on Sunday, He ate half of his food and noticed a used blood-stained bandage in his noodles. Balamurugan said he complained about the incident to the restaurant but didn't receive a positive response.
The Chennai man also alleged that the customer care service of the Swiggy app didn't respond to his complaint.
"Contacted restaurant and they aren't sensitive and offering a replacement for the food! Who again wants to eat such contaminated food! Tried to contact Swiggy, no option to call them directly through the app for already delivered food and the only option is to chat but they aren't responding either! (sic)" Balamurugan wrote. "Want to badly sue both restaurant and Swiggy too for partnering with a restaurant which doesn't practice general hygienic method (sic)," he added.
Meanwhile, Swiggy responded to Balamurugan's Facebook post and apologised, assuring the probe. "We assure you, we will definitely carry out a stringent investigation on the restaurant to find out what caused the mishap," Adnan from Swiggy commented on his post.
Also read: Video: Caught on Camera! Tripura minister on stage with PM Modi, gropes woman ministerial colleague during Agartala rally