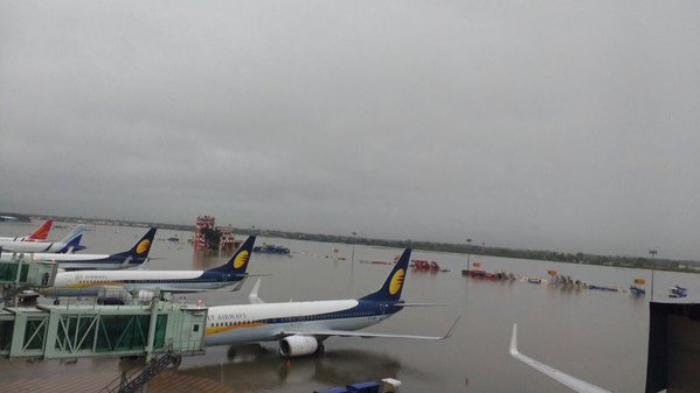 After the third spell of heavy rains have completely battered Chennai and various parts of Tamil Nadu, around 700 passengers were left stranded at the Chennai airport.
The water has entered the runway, reaching the under carriage of aircraft after two days of heavy and continuous rain.
All flights have been suspended at the airport and also trains have been cancelled.
Here are some of the pictures from the airport: