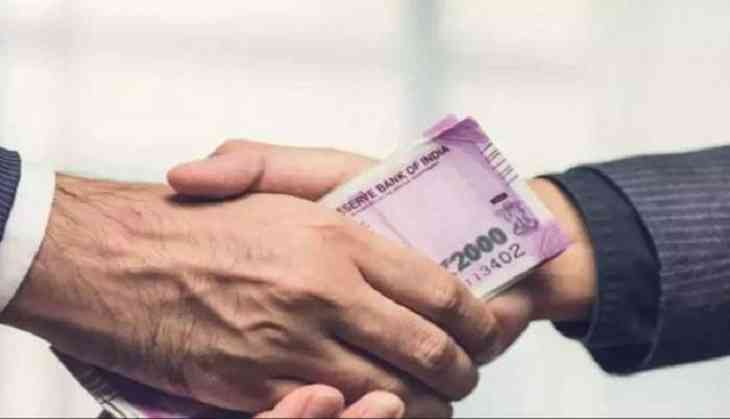 India is under lockdown for 21-days due to the coronavirus outbreak across the nation till April 14, 2020. However, the government has not closed any essential services amid pandemic, including banking services. Now, State Bank of India has announced door-step facilities during the lockdown that will facilitate cash at the door of its customers. So, if you need cash during an emergency then SBI is there to help you at your doorsteps to deliver the money.
However, this facility is currently available for senior citizens and specially-abled people. So, SBI account holders will be eligible to avail of these facilities at selected branches only.
SBI also informed its customers via Twitter and wrote, "Our staff from Nagaon branch made sure that customers experience seamless banking service by providing them door-step cash facility. We shall fight this pandemic together."
All you need to know about SBI's Doorstep Banking (DSB) Services:
1. DSB facility includes cash pick up, cash delivery, cheque requisition slip, delivery of drafts, delivery of term deposit advice, form 15H pickup, life certificate pickup and KYC documents pickup.
2. To avail, the doorstep service one has to call on toll-free number 1800111103 between 9 am to 4 pm on working days at the center.
3. Only KYC-compliant customers can take the benefit of this facility.
4. Service charges will be applicable per visit for non-financial transactions is ₹60+GST and ₹100+GST for financial transactions
5. Rs 20000 can be withdrawn or deposited each day.
6. For minor accounts and accounts of non- personal nature, service is not applicable.
7. Joint account holders are not eligible to avail of the benefit.
Apart from SBI's DSB service, HDFC, ICICI, Axis, and Kotak are also providing the facility to their customers.
Besides, the bank will remain close for 14 days in April 2020. Click to read the full story.
Also Read: Amid coronavirus chaos, LPG cylinder gets cheaper; check new prices in these cities