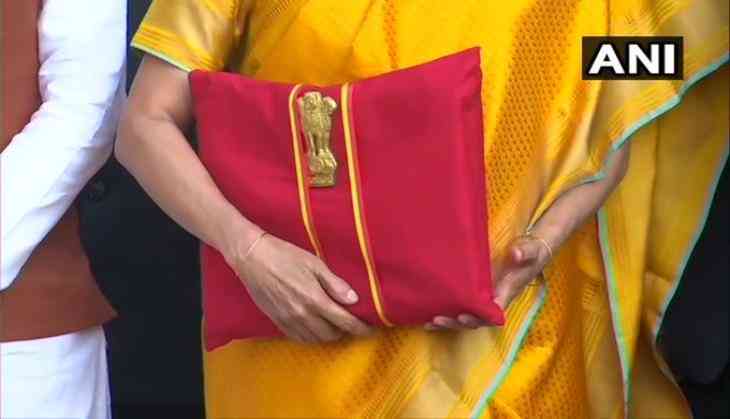 Budget 2020 (Budget 2020)
The Union Finance Minister Nirmala Sitharaman is presenting her second budget today at 11 AM. She has also arrived at the Ministry of Finance.
Before presenting her second budget in the Parliament at 11 am toBefore presenting the budget, she met President Ram Nath Kovind.
The key steps of Budget-making?
Finance Ministry has to first ascertain nominal GDP of the current financial year.
The Ministry has to take the number and 'project' likely nominal GDP for the coming year.
The government can look at the FRBM Act target and figure out the absolute level of fiscal deficit.
After having a sense of how the overall economy will do in the coming year, the next logical step for a govt making the Budget is to figure out how much money would it get in terms of revenues. The absolute amount of revenues that the government will get is calculated by looking at revenue buoyancy. A tax buoyancy of 1 means that if the nominal GDP increases by 12% in the next year, the tax revenues would also increase by 12%.
Then the government knows what its revenues are likely to be and maximum allowable fiscal deficit. The idea is to contain the level of total expenditure in such a matter that fiscal deficit is not breached.
Once the government has a fix on the total expenditure, it can go about allocating the absolute amount of money it intends to spend on different schemes.
Also Read: Budget 2020: Key things to watch out for in Nirmala Sitharaman's second budget