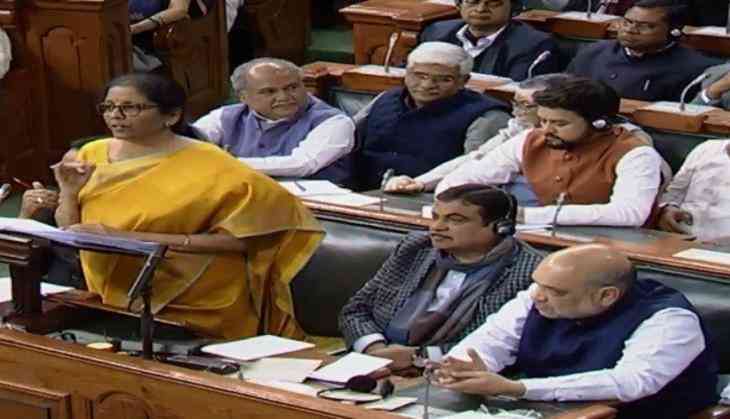 Finance Minister Nirmala Sitharaman on Saturday said that the Narendra Modi government has proposed to amend the Companies Act to decriminalise civil offences. She made the announcement during her Budget 2020 speech.
He said, "The Companies Act will be amended to remove criminal liability. She further said that tax harassment would not be tolerated.
"We are willing to put in law that tax harassment cannot be tolerated when we are talking about citizens," the FM added. She said a taxpayer's charter would be institutionalized to ensure citizens were free from tax harassment.
On the other hand, the government's holding in IDBI bank will be offloaded through a public offering, Finance Minister Nirmala Sitharaman.
In the last few years, the government has taken concrete steps to make the banking system robust. However, there is a need for a greater private capital, she said.
"Accordingly, it is proposed to sell the government's balance holding in IDBI Bank to private retail and institutional investors through the stock exchanges," Sitharaman said during the presentation of Union Budget 2020-21.
"There is a need to take further steps to bring transparency and greater professionalism in public sector banks. The government will take such steps in the days ahead," she added.
Earlier while speaking about Deposit Insurance and Credit Guarantee Corporation, she had said that they have been "permitted to increase deposit insurance coverage to Rs 5 lakh per depositor from Rs 1 lakh."
(With Agency Inputs)
Also Read: Budget 2020: Modi Govt proposes Rs 30,757 Cr for Jammu-Kashmir and Rs 5,958 for Ladakh
Budget 2020: 100 airports under UDAN scheme to be developed by 2022, more Tejas-like train