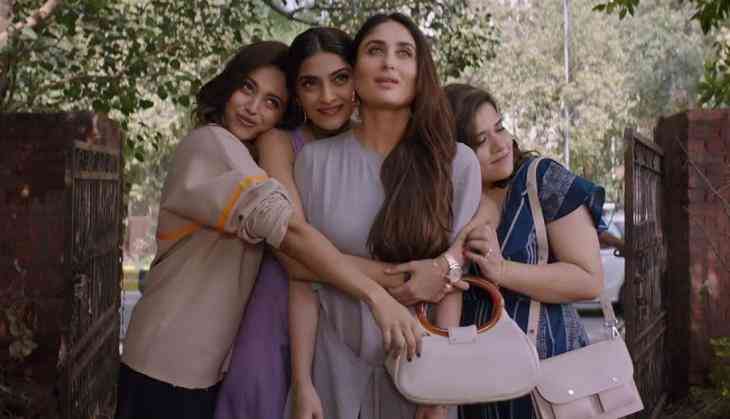 The director Shashank Ghosh who made a fun and comic film Khoobsurat starring Sonam Kapoor and Fawad Khan, once again has made comeback with his new film Veere Di Wedding again under Anil Kapoor Films. This time he chose to deliver a film related to women, about women, and its all about women. This time she has a strong cast that has a star power like Sonam Kapoor, Kareena Kapoor, Swara Bhaskar, and Shikha Talsania.
Movie Name - Veere Di Wedding
Star Cast - Sonam Kapoor, Kareena Kapoor Khan, Swara Bhaskar, Shikha Talsania, Sumit Vyas, Neena Gupta
Director - Shashank Ghosh
Producer - Ekta Kapoor, Rhea Kapoor
Music - Vishal Mishra, QARAN
Genre - Comedy Drama
Critics Rating - 3 Stars
STORY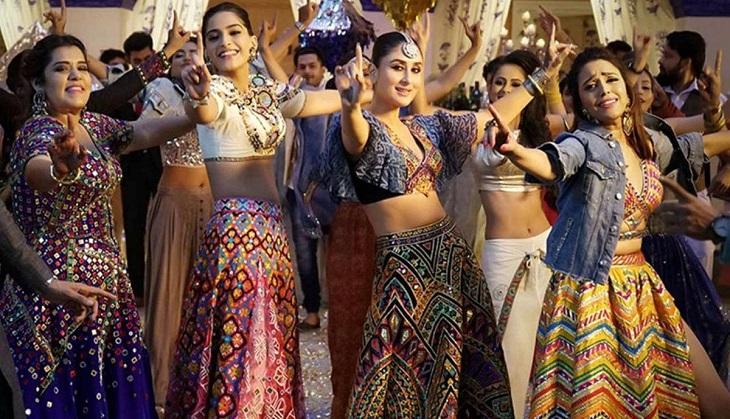 Veere Di Wedding
The film starts with four school friends from Delhi, Kalindi Puri (Kareena Kapoor Khan), Avni (Sonam Kapoor), Sakshi Soni (Swara Bhaskar), and Meera Sood (Shikha Talsania), who are on the edge of the last day of their school. These girls are totally mad and funny from the first frame of the film, they all want to spend their lives on their terms. Sakshi is ready to divorce just after one year of marriage, Avni is looking for a perfect groom, Meera is already married to a foreigner who is settled in the US. The story starts when Kalindi's boyfriend Rishabh Malhotra (Sumeet Vyas) proposes Kalindi for getting married.
Kalindi after thinking a lot finally says yes to Rishabh and from there the main film starts. In the journey Kalindi's marriage somehow all the Veeras story is connected. There is a point when you will get a memory of Zindagi Na Milegi Dobara but you can't compare both the films. These all Veeras are having problems in their lives and how they deal with it, the story is all about it.
DIRECTION
Shashank Ghosh made three films earlier before directing Khoobsurat but he got the fame after Sonam Kapoor's film Khoobsurat. So taking forward to it Shashank once again came up with a story related to women but this time with four women. The direction of the film is good and it shows that how Rhea has been a part of the scripting and direction of the film.
Also Read - Salman Khan got Race 3 because of this person who got out of project because of the Bharat star
Shashank has tried a hard to make a film like Dil Chahta Hai and Zindagi Na Milegi Dobara but he lost the plot several times which is maybe the weakness of the film.
PERFORMANCES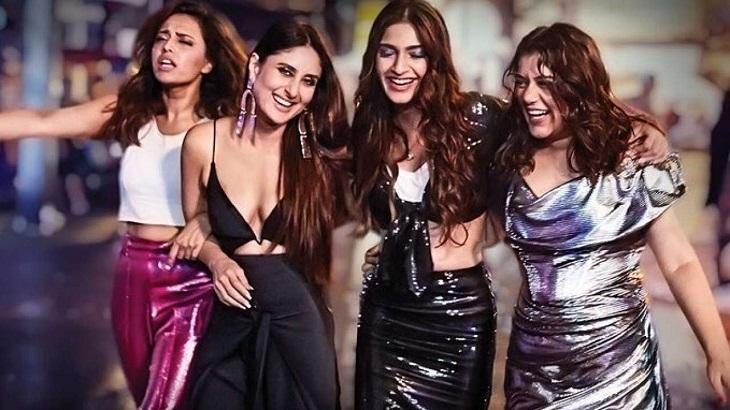 Veere Di Wedding
Kareena Kapoor Khan made comeback to the silver screen after giving birth to Taimur Ali Khan and maybe there will be no better film than this film for her to have a strong comeback. Kareena is real and maybe it is because she is living Kalindi's life in her real life also. Kareena is good as Kalindi and maybe the only thing to watch without any flaw.
Sonam Kapoor plays Avni a Delhi high court lawyer desperately wants to get married because of her mother's pressure, but things never work for her. Sonam is dull in the first half of the film but in the second director got to know that he has a national award-winning actress.
Swara Bhaskar, now this is really something that is unexpected. It is known Swara is from Delhi but she in the films always has played a middle class or rural girl. For the first time, she is playing the rich spoiled daughter. Swara is good but her character will make you confused.
Shikha Talsania is the only happening person in the film and the most entertaining also. Maybe the director knew that Shikha doesn't have much in the film so he gave all the funny elements to her.
MUSIC
The music of the film is average and the only the songs that got release before the film have made impressions. Tareefan was a promotional song so if you are going to watch this film for this song, then drop the idea. Other songs like Laaj Sharam, and Bhangra Ta Sajjda are good.
Also Read - Veere Di Wedding Box Office Collection Prediction: Sonam, Kareena, Swara, Shikha's #notsochickflick will earn this much on the first day
VERDICT
Veere Di Wedding is totally unexpected film that for the first time has come to Bollywood zone, even in the Indians films in mainstream drama. This is surely a film for the girls and if you are ready to watch the girls flying like sky and matching the steps with boys then watch it. The only thing I want to say is please do not go and watch the film with your family.