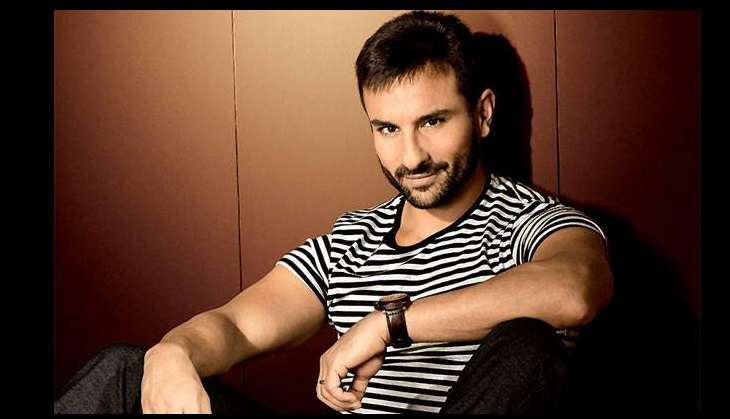 Saif Ali Khan has not been seen promoting the film so far. We wonder why.
There have been reports about how Kangana Ranaut and two of her Rangoon co-stars Shahid Kapoor and Saif Ali Khan did not get along well on the sets of the movie. The rumours also suggest that trio will not be seen promoting a film together due to same reason. However, Shahid has recently clarified in one of the interviews that there are no issues between Kangana and him.
While Kangana and Shahid seem to be already rather busy giving media bytes, Saif has not been seen involved in the promotional campaign. It is said that the makers have planned these separate promotional plans as they were not sure about Kangana, Saif and Shahid's off screen chemistry. Even though it was at first awkward for the two actors, as Saif is married to Kareena who is Shahid's ex girlfriend, they have said to have taken it sportingly and even managed to bond well on the sets of the film.Even though Saif being Kareena Kapoor's husband and Shahid being Kareena's ex
A source says, "Shahid has done few media interactions for the film and Kangana is promoting it now, eventually we will start promotions with Saif too. It is a part of the marketing strategy."