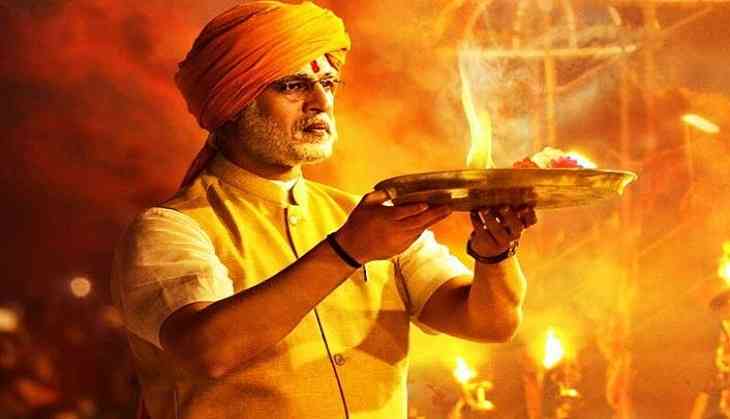 After a lot of controversies that took place after the announcement of Vivek Oberoi starrer Narendra Modi biopic titled as PM Narendra Modi, it was decided that the movie will see a release in the theatres just a day after the Lok Sabha election results 2019 that took place on 23rd May. The movie has finally released that has the actor telling the story of how a 'chaiwala' turned out to be the country's Prime Minister.
Directed by Omung Kumar, the film has been shot majorly in Gujarat, Mumbai and Uttarkashi and will see a release in as many as 23 languages. Talking about the film, the actor exclusively told us that the people should walk to the theatres to celebrate the victory of the PM in the elections. He said that the film is inspirational and every patriotic person will relate to it. The actor said that the movie is based on the struggle which was huge in comparison to how he had to prepare for the film but he has worked really hard for it.
ALSO READ: Aishwarya Rai Bachchan's reaction on Vivek Oberoi's insensitive meme is epic!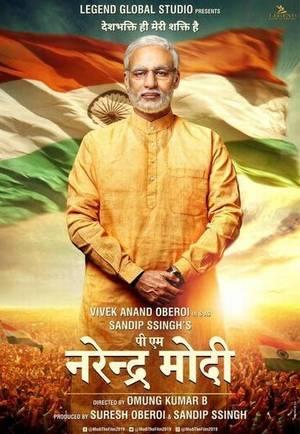 Vivek Oberoi in PM Narendra Modi
People on the social media have already started giving their views on Twitter and they are sort of mixed. Where some are appreciating his acting as well as claiming that the movie is the perfect reason why Modi has performed exceedingly well in the Lok Sabha elections. There are some, on the other hand, who claimed that the actor and the movie is the perfect example of overacting and propoganda. See for yourself how Twitterati reacted on PM Narendra Modi.
ALSO READ: Bigg Boss 13: Will the new season only have celebrities and not commoners post the failure of Bigg Boss 12? See deets
Watching movie #PMNarendraModi

Chai pe Charcha
Shiksha, bina kharcha :)@vivekoberoi
I m curious to know- kya vakai movie Guide left that impression on Modi ji?

Mai desh nahi jhukne dunga -
Nice song

— Laghbhag Aazad (@Lagbhag_Aazad) May 24, 2019
#PMNarendraModi is a boring film. Our Prime Minister deserves a better biopic!https://t.co/BhRrerJH9n

— Rohit Khilnani (@rohitkhilnani) May 24, 2019
All the Best @vivekoberoi for #PMNarendraModi @narendramodi - Victory Yesterday and Movie on his Success story Today..What A Coincidence..!! #Socalledcinema #ElectionResults2019 pic.twitter.com/PnWyb6ntAq

— So Called Cinema (@socalledcinemaa) May 24, 2019
Watching #PMNarendraModi Movie.@vivekoberoi did a fantastic work in the movie... Must watch movie pic.twitter.com/SOBiSSHNU4

— Anuj Bose (@AnujBoser) May 24, 2019
I suggest - withdraw the release of the #PMNarendraModi movie and release it in 2024.

Ab Kya fayda?

— Atul Khatri (@one_by_two) May 23, 2019
One thing 4 sure @vivekoberoi commendable performance as #PMNarendraModi @OmungKumar hatsoff in making this film luk humongous in mere 38 days @LegendStudios1 @anandpandit63 pic.twitter.com/T3Yd5K2RZS

— Nishant Bhuse (@nishantbhuse) May 22, 2019
After watching premiere of biopic #PMNarendraModi, I request all to see this motivating journey of a small village boy becoming PM of #India. Incidents like hoisting flag at Lal Chowk, #Kashmir & the #Kutch earthquake brought back my own memories of those times. #ModiBiopic pic.twitter.com/8NJNgCcR9O

— Parimal Nathwani (@mpparimal) May 22, 2019
Vivek Oberoi has advised Sonam Kapoor to stop overacting in films.

In case Sonam wants to know what overacting is, she can watch Vivek's latest film #PMNarendraModi.

— Punster® (@Pun_Starr) May 21, 2019
Have you watched the film yet? What's your take on the same? Let us know and stay tuned for more updates!
ALSO READ: Roadies Real Heroes: Nikhil Chinapa has a shocking think to say about other gang leaders!