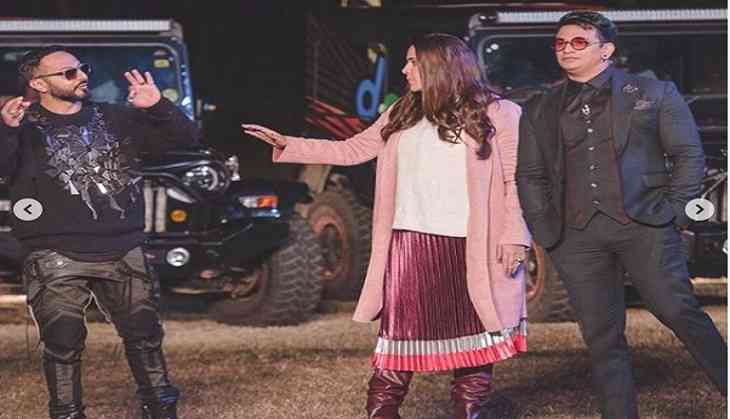 Ever since the beginning of the popular MTV reality show Roadies Real Heroes, the audience remains keen in knowing what new is going to happen in the show. The show which is famous for its fights and controversies has yet again got an update as gang-leader Nikhil Chinapa has made a shocking claim against other gang-leaders like Neha Dhupia, Sandeep Singh, Raftaar and Prince Narula.This came after it came to light how the actress and the rapper has formed a team to gang-up against the DJ.
It seems as if a cold-war has begun amongst them after they were asked to fill up their gangs and later complete a task with their respective candidates. After the task was over Nikhil was voted out by the others that led him to re-think his strategies if he wants to stay in the game.
ALSO READ: Bigg Boss 13: Will the new season only have celebrities and not commoners post the failure of Bigg Boss 12? See deets
He took to his social media to explain the same and wrote how their has been a growing spark between the gang-leaders especially between Neha and Prince that generally leads to a fight between the two during the vote-out session. He also mentioned that seeing the fact that one alliance in the show has got 12 members and the other has 8, he and Prince have to buckle up with their strategies to survive in the show.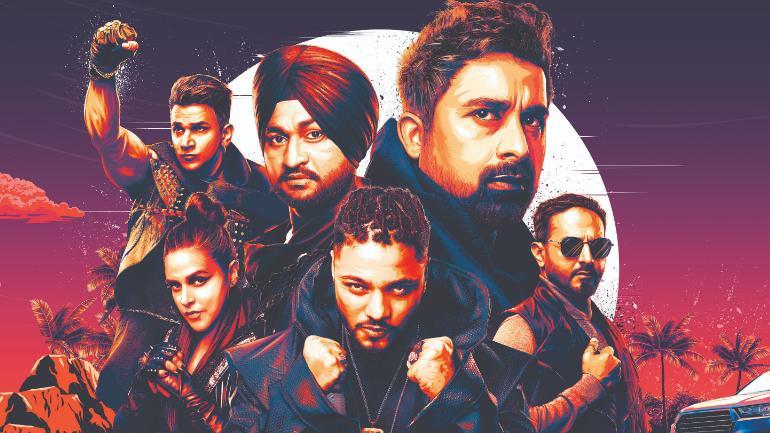 Roadies Real Heroes
Nikhil said, "If you hadn't already figured it out – let me tell you, the mind games on @mtvroadies #roadiesrealheroes have begun. There's always a bit of spark in their eyes every time Neha and Prince have a chat – and that spark turns into somewhat of a raging inferno on the show, during tasks and vote-outs💥🔥💥 .
Raftaar, ever the firestarter as a performer on stage, morphs into lighter fluid, adding more fuel to the fire in the last vote-out's debate (if we can call it that). That chat between Prince, Neha and Raftaar (with a few "expert" quips from Sandeep and me) lasted well over an hour – leaving the Roadies a bit gobsmacked and bemused. After all, isn't frothing at the mouth more their forte? It looks like the gangleaders stole their thunder!⚡️🌩⚡️ ."
Further he wrote, "I was quite pleased with the #GangNikhil's composition. Lakshya has mutiple strengths, Rachel is strong (and also a ticking time bomb), Simran is agile and athletic and Priya is clever and multifaceted. More importantly, 3 of them were in the team they had formed amongst themselves in the Munnar market task – which meant they also got along with each other 🙌"
ALSO READ: Neha Kakkar post her break-up with Himansh Kohli finally opens up about the type of husband she wants and it will surprise you!
He continued, "By now, Prince and I have started thinking along similar lines for the game. Raftaar thinks of Neha as his older sister – and she returns his affection warmly. Raftaar and Sandeep have also been friends for close to a decade. So we know the three of them are going to band together in an alliance. Prince and I don't necessarily want to force an alliance, but in pure math – there are 12 roadies from gangs Raftaar, Neha and Sandeep, in one alliance and the remaining 8 in ours. If our gangs are going to survive, Prince and I need to get creative with our strategy – and fast."
Nikhil also mentioned that although it seems just a game but all of them are deeply invested into it starting from Ranvijay Singha, the ringmaster. It might just look like fun but deep inside it has that passionate zeal going on inside every gang-leader as well as the contestants to fight for the point that each on us are making.
ALSO READ: Is Roadies Real Heroes ringmaster Ranvijay Singha participating in Bigg Boss 13? Here's what he has to say
What do you have to say about the same? Let us know and stay tuned for more such updates!