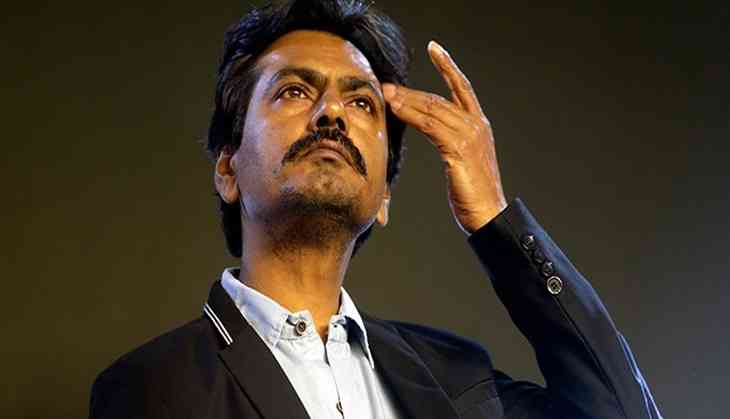 Nawazuddin Siddiqui's niece reveals she was whacked
Yesterday, Nawazuddin Siddiqui's brother Shamas Nawab, a film director, took to his Twitter handle top open up about his niece's sexual harassment complaint. He stated that accuser is misguiding the law and filed the same case with the different statement in Delhi. He also stated that in the earlier statement Nawaz's name was not mentioned however this time she has added the name on purpose.
However, not long after Shamas tweet, his niece filed a second complaint against the actor's brother Minazuddin, at Delhi police station. As per BollywoodLife, the lady has revealed shocking details related to her past when she was sexually harassed by Nawaz's brother. She also revealed the actor's cold behaviour at her repeated complaint, Ghoomketu actor used to say, "Which movie are you watching for you to cook up such allegations? This isn't possible."
Also Read: Ronit Roy reacts to suicide cases in entertainment industry; says, 'money is drying up selling things to support 100 families'
She further went on to narrate her ordeal faced at the hands of Nawaz's brother. She said, "One time, when I had gone to Delhi in September 2017 for a family function, things had gone so far that Minaz had come to my room while I was resting at night, playing some game on my phone. My Dadi had gone downstairs to meet someone. Minaz came and started touching me inappropriately, again. I screamed, but he held my mouth and continued touching me. He tried forcing himself on me, but I kept resisting. I shouted again, so he removed his belt and began whacking me ferociously on my chest and back for at least 5 whole minutes. He even pulled my hair and hit me mercilessly."
The 20-year-old girl who is now married stays with her husband and in-laws, earlier, told TOI that since she got married Nawaz and his father are harassing my in-laws and have also filed a false complaint of domestic violence against them.
Also Read: Do you know these 3 yesteryear actors rejected Amitabh Bachchan-Zeenat Aman starrer Don