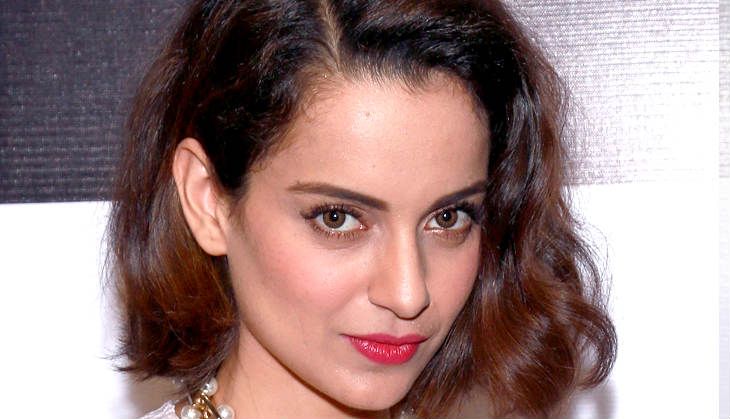 She might not be known for her great dancing skills but actress Kangana Ranaut says she has worked extremely hard for an opera styled dance number in her upcoming film "Rangoon".
The track "Bloody Hell" is out and Kangana feels confident that her song will leave fans floored.
"I'm better known for my so-bad-it's-good dance. But in this film, I did three major dance sequences in the first schedule," Kangana said in a statement.
The National-Award-winning actress says she was determined to put the best foot forward in bringing high energy to her character Julia.
"Dance in the '40s was about high energy and for me, it was all too new. I rehearsed a lot and I don't think I was amazing. But I wasn't terrible either. Julia is a first rate performer and to justify her popularity, I needed to be damn good. However, I was determined. Even if it meant breaking bones, I had to do it for this part," she said.
Director Vishal Bhardwaj roped in Norway-based choreographer Sudesh Adhana to train Kangana for the song.
The "Queen" star, who plays a diva from the 40s, rehearsed through out November last year for the song and it was shot in December, the release said.
"Sudesh is not just a choreographer but also a lecturer in modern dance. We collaborated on an opera in Paris, which I directed and he choreographed. We joined hands for song 'Bismil' from "Haider", which bagged him a National Award. He is an unusual personality," Vishal said.
"This song is from a film within the film (referring to 'Rangoon') and Kangana worked really hard to get the dance form right," he said.
Vishal is currently busy with the post-production of the period drama set against the backdrop of the second World War.
Produced by Sajid Nadiadwala, the film also stars Saif Ali Khan and Shahid Kapoor in the lead and is slated to release on 24 February.
-PTI