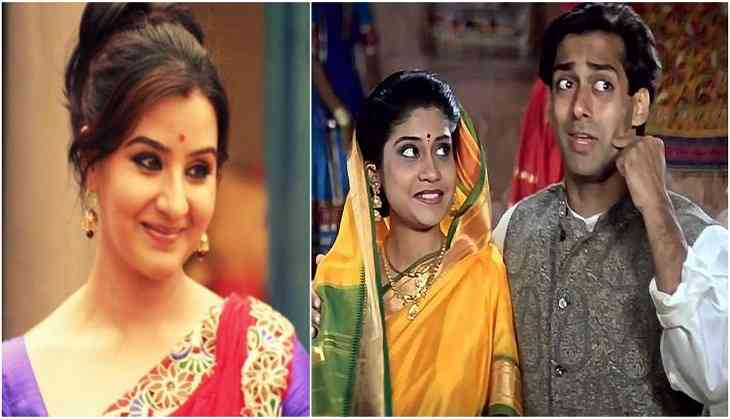 Popular reality show Bigg Boss 11 came to an end and Shilpa Shinde was announced as the winner of the show by the host of the show and Bollywood actor Salman Khan. She took away with her the title, trophy and cash prize of Rs 44 Lakhs and during the finale Hina Khan was announced as the runner up of the show.
When the show got over, Shilpa during an interview opened up about her plans post the show and said that she does not want to do Television shows and want people to see her acting in a film. Well, everyone is aware of the fact that Salman has during the course of the show supported Shilpa a lot and everyone is excited to know weather the actor will help her in moving forward in her career or not.
When Shilpa was asked about the same, she in an interview to Bombay Times said that the actor has not offered him and role or project and they have not even got a chance to talk about the same with him and she said that she does not have any shame in asking Salman for work but since she has never asked anyone for the same, she would not do it with Salman too.
ALSO READ: Bigg Boss 11: Salman Khan opens up about the next season of the reality show
Talking about the same, Shilpa further said, "His support is enough for me. He praised me and said that we will meet. He had such nice things to tell me. He said that I am a really nice person, which is such a good feeling."
Shilpa was asked if she will play the character of Salman's bhabhi in a film to which she said that she would do anything for Salman and said, "Salmanji ke liye kuchh bhi karoongi, anything!"
ALSO READ: Bigg Boss 11: Finalist Vikas Gupta to give his prize money to close friends Arshi khan, Joyti Kumari
She even talked about her journey in the Bigg Boss house and said, "It's been a great journey and I have been my real self. Many people had issues with me cooking in the kitchen. However, I would like to say that on days when food wasn't enough, I have skipped my meal and fed others. I cooked again if it got over. Hina once mentioned that she would recommend the future Bigg Boss participants to learn cooking, if they wanted to win the show."
ALSO READ: Bigg Boss 11: Here is why Shilpa Shinde doesn't want to meet Hina Khan again in her life
Shilpa was one of the most deserving candidate in the show and was named as Shilma by her fans after Akash Dadlani and Arshi Khan called her Maa in the show.