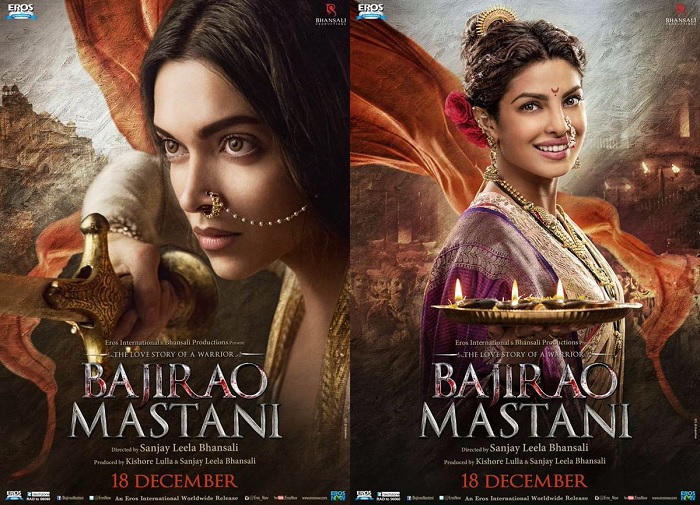 Deepika Padukone launched a 17 feet first look poster of Bajirao Mastani, which is slated to release on 18 December. At an event last evening, on being asked to speak about the war sequence in the film, the actress said, "Yes it is definitely one of the highlights of the film. As an actress, it was physically very challenging for me and I think men find it easy to go for the war."
"I sometimes wonder how Mastani managed to do everything, because I know how difficult it is to balance on a horse on one side and trying to kill people on the other side. I don't know how she went to war so many times and did it so fearlessly. She was a part of Bajirao's army so she was as powerful as the men."
Also Read: Baahubali and Bajirao Mastani are very different films, insists Ranveer Singh
The actress replicates the life of Bajirao's second wife, Mastani in the film and speaking about the same, Deepika Padukone said,
"Mastani faces a lot of opposition from Bajirao's family and she goes into a different zone post that because she was not allowed to come into the house and was treated as an outcast. Mastani was fearless and at the same time she was so fragile and that's the beauty of this character."
Also Read: After PRDP, Sheesh Mahal recreated by Sanjay Leela Bhansali for Bajirao Mastani
Directed by Sanjay Leela Bhansali, Bajirao Mastani clashes with Shah Rukh Khan's Dilwale on 18 December 2015.