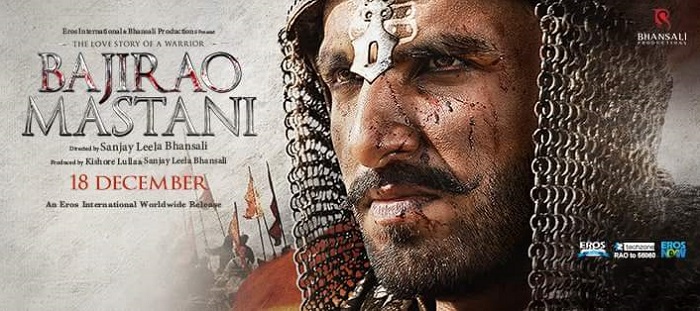 With little over a month left for the release of Bajirao Mastani, Ranveer Singh launched the first look poster of the much anticipated period drama at an event in Mumbai. At the press conference, the actor revealed that Bajirao Mastani is the most challenging film of his career and the script left him frozen for a long time.
"I was in tears at the end of narration; it took some time for it to settle in as Bajirao Mastani is a very intense film with high octane drama. It is all there at the script level and I was left frozen after the narration and with a little over a month left for release, I am a bit nervous and I hope everyone likes the film."
Also Read:
Bajirao Mastani's Deewani-Mastani song out: one word verdict -- Beautiful
Being a period film, comparisons between Baahubali and Bajirao Mastani are bound to happen. However, Ranveer considers the wide acceptance of Baahubali a positive sign for Bajirao Mastani. The actor, who himself is a huge fan of Baahubali director SS Rajamouli, said,
"First of all, I loved Baahubali, I was blown away by the visual effects and the action in it. I think, people have been very kind to period dramas. Yes, Baahubali did raise the bar in terms of visual effects and I really love Rajamouli as a director. I can assure you one thing - Baahubali is very different from Bajirao Mastani. Baahubali is a dramatic action movie, ours is a dramatic romance. It is a love story which focuses on the emotions, drama and love story. Yes, we do have a lot of action, we do have a lot of visual effects but they are not the core driving force of the film. I do see the wide acceptance of Baahubali a positive sign for our film."
Also Read:
After PRDP, Sheesh Mahal recreated by Sanjay Leela Bhansali for Bajirao Mastani
Bajirao Mastani releases on 18 December 2015.