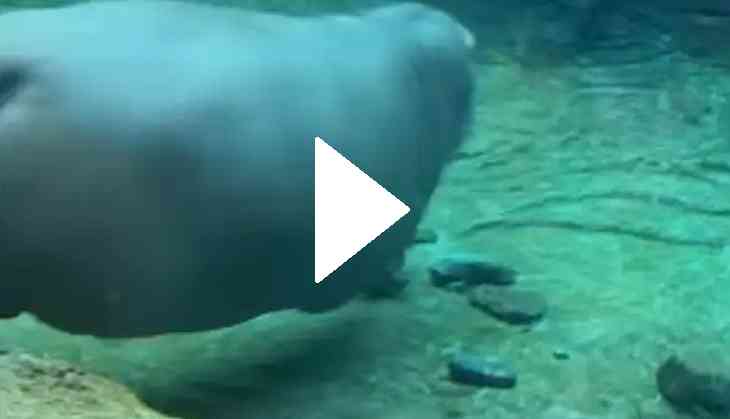 Viral video of a hippo floating in the pool has 42 million views!
Internet is full of horrifying and cute animal videos that left us stunned with their activities. People who love animals are eager to watch their videos. If you are also an animal lover and wanting to lift your mood then we have brought a video of a cute hippopotamus that will make your day.
In the short clip, a hippo can be seen enjoying inside a swimming pool without disturbing other tiny fishes. The way hippo was swimming inside the blue-green water is winning the hearts of the social media users.
This adorable video of the hippo is from Busch Gardens, a theme park in the United States.
Also Read: Parrot flies away with mobile phone; what happens next will blow your mind!
The video was reshared on africasafariplanet on Instagram after being originally shared by user account Carol Asencio.
See video:

Since the video being went viral on social media, it has garnered whopping 42 million views and over 2 million likes on Instagram.
Netizens also enjoyed the style of hippo's level of chill inside swimming.
What's your view on this cutest video?
Also Read: Baby elephant falls into pond; rescue video will make you fall in love with jumbo family