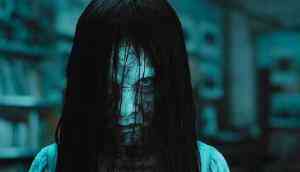 If you are a binge-watcher and love to watch horror movies then a US-based company has brought an offer for you. If anyone can watch 13 of the scariest films ever made, the company will pay USD 1,300 or nearly Rs 95,800 to that person.
The company named FinanceBuzz is looking for someone who has the guts to watch 13 horror movies for a post named Horror Movie Heart Rate Analyst.
The job of the analyst is to watch 13 scary films while wearing a Fitbit in October. The smartwatch will monitor the heart rate of the viewer when they are watching the 13 scariest films.
The horror films that a viewer has to watch are Saw, Annabelle, Amityville Horror, A Quiet Place, A Quiet Place Part 2, Candyman, Insidious, Get Out, The Purge, The Blair Witch Project, Sinister, Halloween (2018), Paranormal Activity.
Also Read: Horror alert! 10 spooky movies that will not let you sleep at night
The objective of the company is to find out whether the high budget movies deliver a stronger scare impact than the low budget films on a viewers' mind.
"In honor of the upcoming spooky season, we at FinanceBuzz are dying to know whether or not high-budget horror movies deliver stronger scares than low-budget ones," the FinanceBuzz release said.
People who want to participate in this contest can apply for the position of "Horror Movie Heart Rate Analyst" by September 26, 2021.
However, this spooky contest is only for United States-based citizens and only 18 plus can participate. Also, the viewer will be asked to give a ranking to the movies.
Also Read: Believe it or not! Man dragged by some 'invisible' force in gym; spooky video goes viral