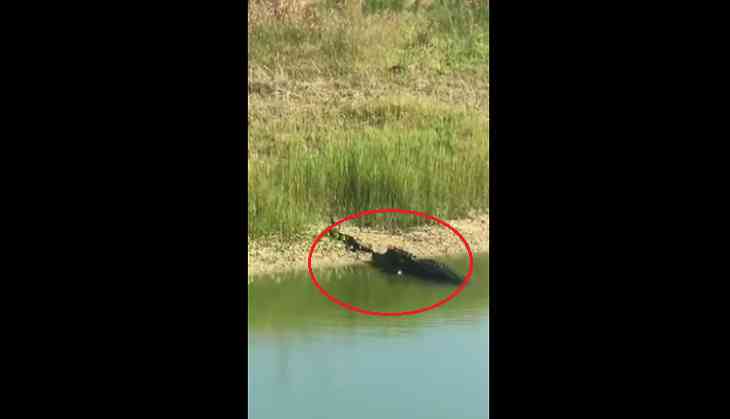 Screenshot from the viral video
An amusing but petrifying video of two scary reptiles has gone viral on social media. In the viral video, a crocodile can be seen attacking a king cobra.
However, the video was shared on December 29, 21 but it has resurfaced on the Internet.
The video was posted by a YouTube channel named 'Planeta Animal'.
Also Read: Crocodile tries to attack Cheetah; what happens next will amuse you!
In the old video clip, the crocodile is seen lurking motionlessly in the water so that the king cobra is unable to understand its motive. The crocodile attacked the cobra on the bank of a river at an unnamed location.
Watch Video:

The video has been viewed by 5,740,637 viewers on the channel. The viral clip has received mixed reactions from viewers.
One of the users said, "Crock thinks its death roll will somehow rip the snake 😂 Little it know, you can't rip a cord by rotating it around itself."
Another said "Well that escalated quick. Acme cartoon fighting style."
Also Read: Jaguar dives into water to catch crocodile; know what happens next in this viral video