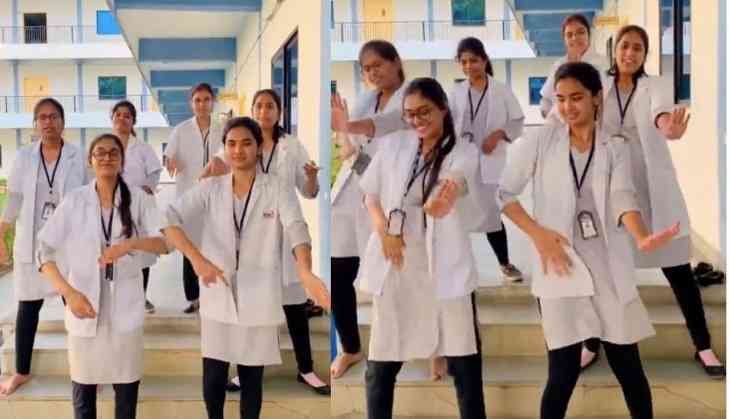 Medical students perform hook step of Badshah's Jugnu
Every day there is a new trend or challenge on social media. For the past few weeks, Badshah's new song Jugnu has taken the Internet by storm. Netizens are creating various Instagram reels on the song.
The hook steps of the song made Instagrammers attempt the Jugnu challenge. Netizens are posting their videos of the steps done by Badshah and Akansha Sharma in the actual music video.
Now, another video of the Jugnu challenge has surfaced on the Internet wherein the medical students can be seen grooving to the tunes of the song.
Also Read: Yuzvendra Chahal's wife Dhanashree teaches some amazing dance steps to Virat Kohli; check out BTS moments
In the viral video, a group of medical students can be seen mimicking the steps done by Badshah and Akanksha Sharma in the song.
The clip was posted by Instagram user Chinmai Reddy along with a caption, "How's your week going?"
Watch Video:
Ever since the video is being shared on social media, it has garnered over 5.3 million views on social media. Netizens are loving the dance of medical students and the clip has received around 4 lakh likes and over 2000 comments it.
One of the users said, "Doctors can dance too" while another said, "So cute!"
Also Read: Have you seen Tanzanian siblings singing Jubin Nautiyal's songs? [MUST WATCH]